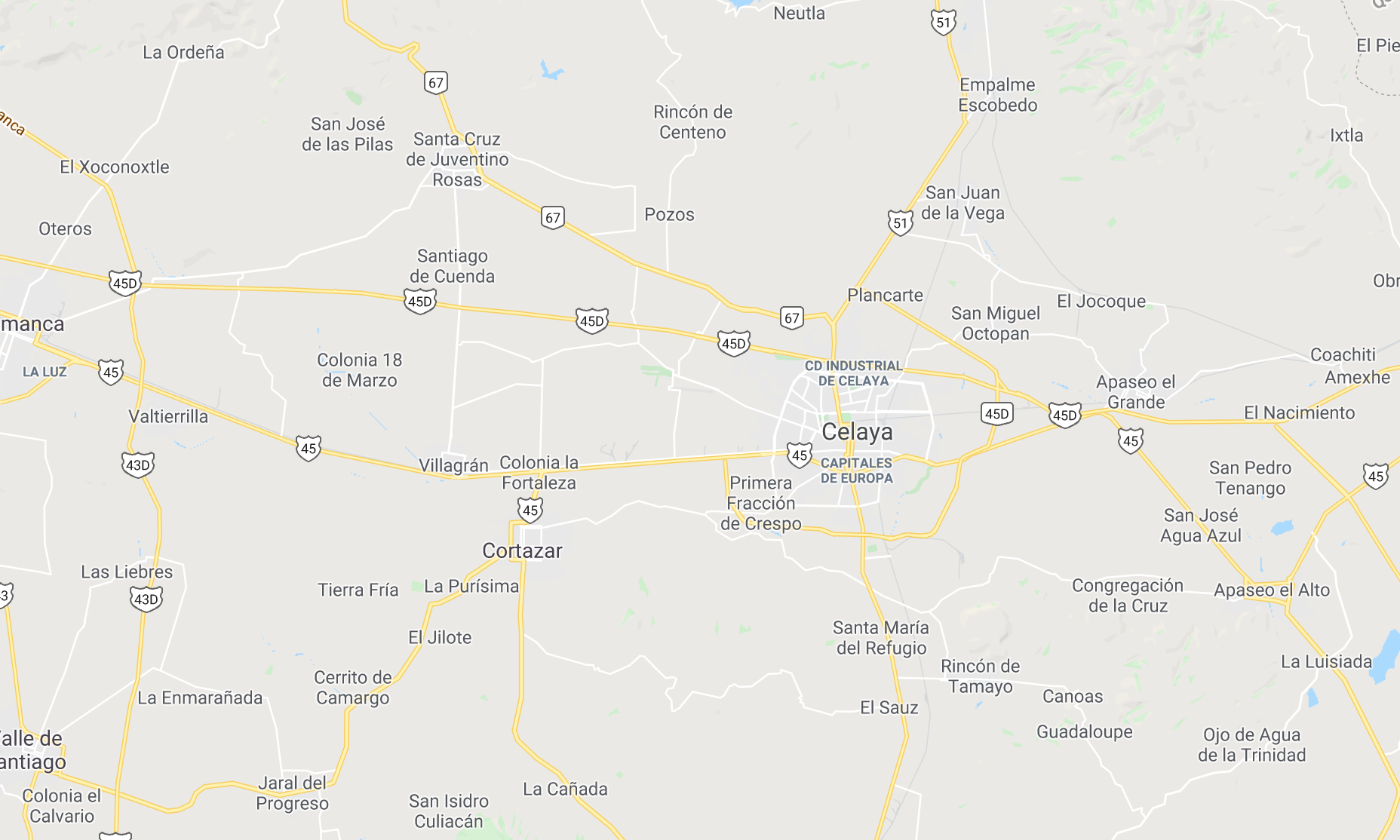 Context: October and November 2019, several unsuccessful attempts were made to capture El Marro in Guanajuato. Part of the larger Operativo Golpe de Timón, state and federal forces joined efforts to remove El Marro and the Cártel de Santa Rosa de Lima (CSRL) from Guanajuato's industrial corridor starting in March of 2019.
The following are some of the most significant events in the months leading up to the attack on the Villagrán police station:
9 October 2019 approximately 1200 additional federal personnel are deployed to Guanajuato, 700 in the Celaya area.
15 October 2019, a consultant group, Lantia, publishes a report which describes the police in Villagrán, León, Irapuato, Salamanca, Pénjamo and Valle de Santiago collaborating with criminal groups. Details from the report are shared with the press.
17 October 2019: dismembered body found with cartulina signed CJNG Grupo Élite in Abosolo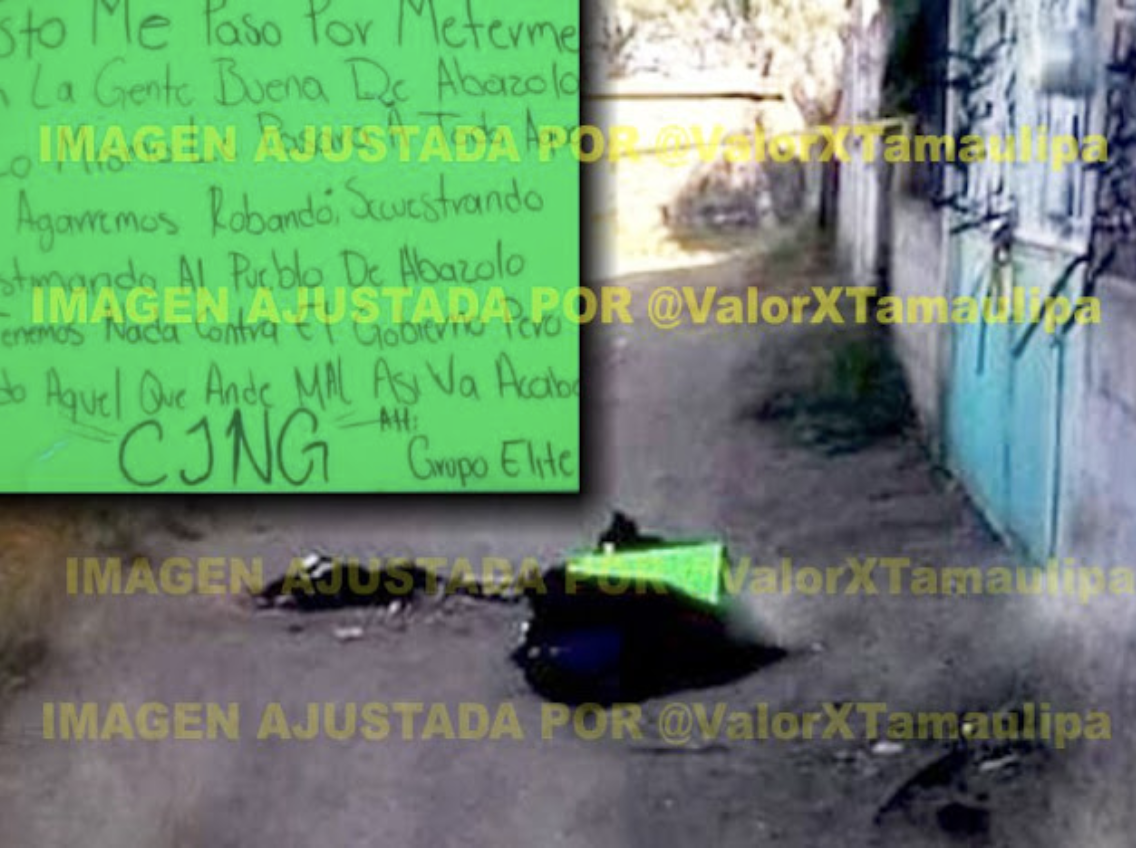 1 November 2019 José Ramos Ramos assumes Police Director position in Celaya
7 November 2019 abandoned car with explosives in Apaseo de Alto
9 November 2019 disappearance of municipal police officer in Celaya
13 November 2019 attack on agent of the Criminal Investigation Agency (AIC)
15 November 2019 armed attack against Police Director José Ramos Ramos.
21 November 2019 announcement José Ramos Ramos resigns as Police Director in Celaya
25 November 2019 announcement from Secretariat of Citizen Security that 800 elements of municipal, state and federal security forces will participate in Operativo Decembrino during the holiday season
25 November 2019 announcement of 3 days of training exercises in automatic weapons handling for 40 municipal police in Celaya administered by SEDENA
25 November 2019 hotel owned by former mayor of Cortazar, Hugo Estefanía, attacked by gunmen, building is damaged
26-27 November 2019 6 killed, 3 wounded in shootings in Apaseo el Grande, 2 killed in Celaya
27 November 2019 Grupo de Análisis de Información del Narcotráfico (GAIN) and Grupo Aeromóvil de Fuerzas especiales (GAFE), two special operations forces with the Mexican Army (SEDENA) reportedly operating in Juventino Rosas and Villagrán
27 November 2019 joint operations by SEDENA and Criminal Investigation Agency (AIC) seize shipment of weapons, grenades and counterfeit money, 3 arrested, announcement made the following day
27 November 2019, reports of roadblocks and burning vehicles were noted in response to activity by security forces, including helicopters, in the Pozos and Rincón de Centeno communities in the municipality of Juventino Rosas.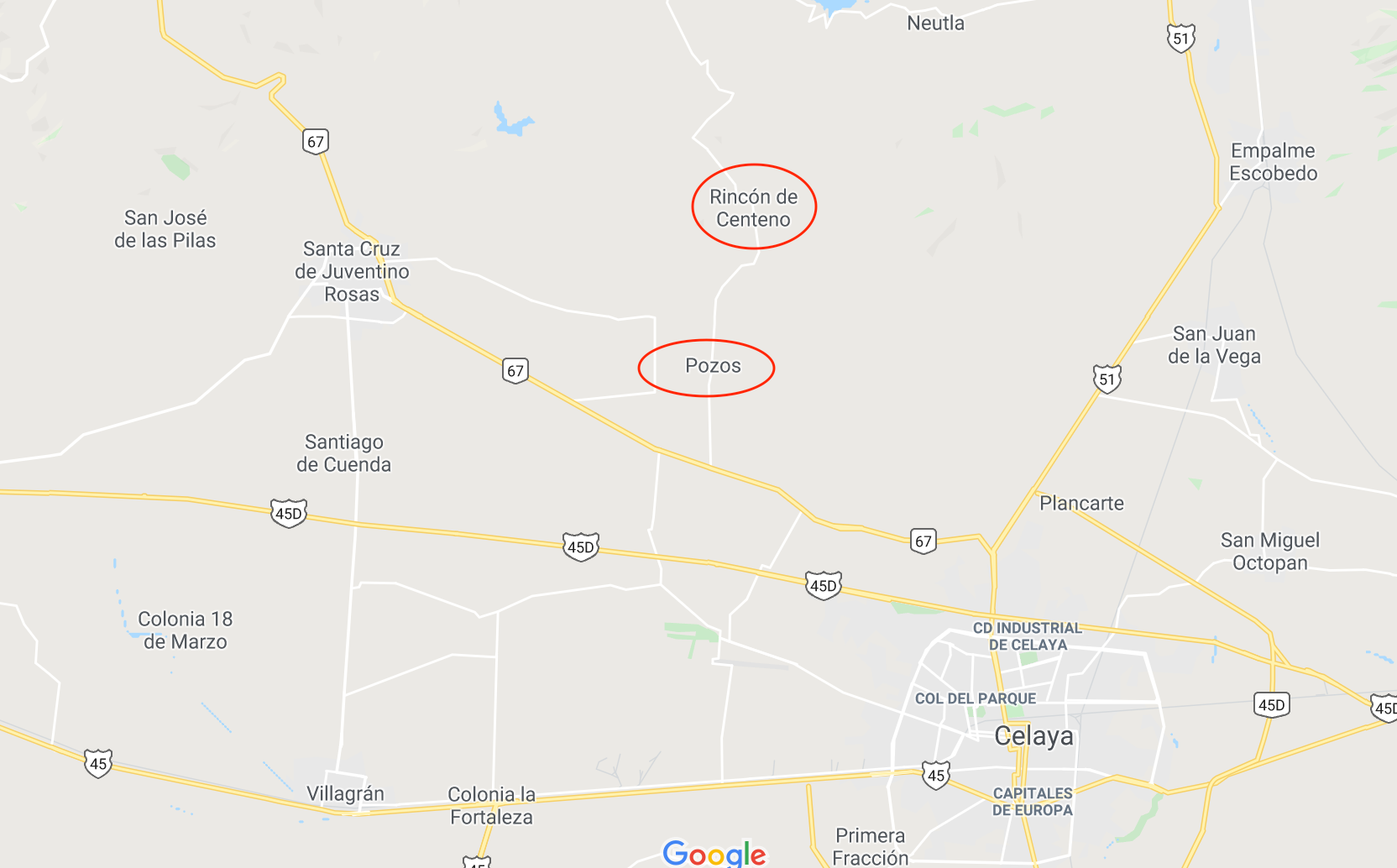 27-28 November 2019 armed men execute a man at hospital in Apaseo el Grande, in another incident several men arrive at hospital in Juventino Rosas seeking treatment for GSW are subsequently executed by an armed commando.
28 November 2019 former mayor of Cortazar, Hugo Estefanía, robbed and beaten, phone and car are stolen. Attackers reportedly fled to Villagrán.
29 November 2019 explosives discovered in Pozos and Rincón de Centeno
30 November 2019 former mayor of Cortazar, Hugo Estefanía, assassinated
8 December 2019 2 police elements of FSPE assaulted in armed attack
11 December 2019 Villagrán police directorate attacked by "CJNG Grupo Élite", 4 officers and a judge are kidnapped
The attack and kidnapping on the Villagrán municipal police facilities took place 7 km from an army base, SEDENA Zona Militar 16/a.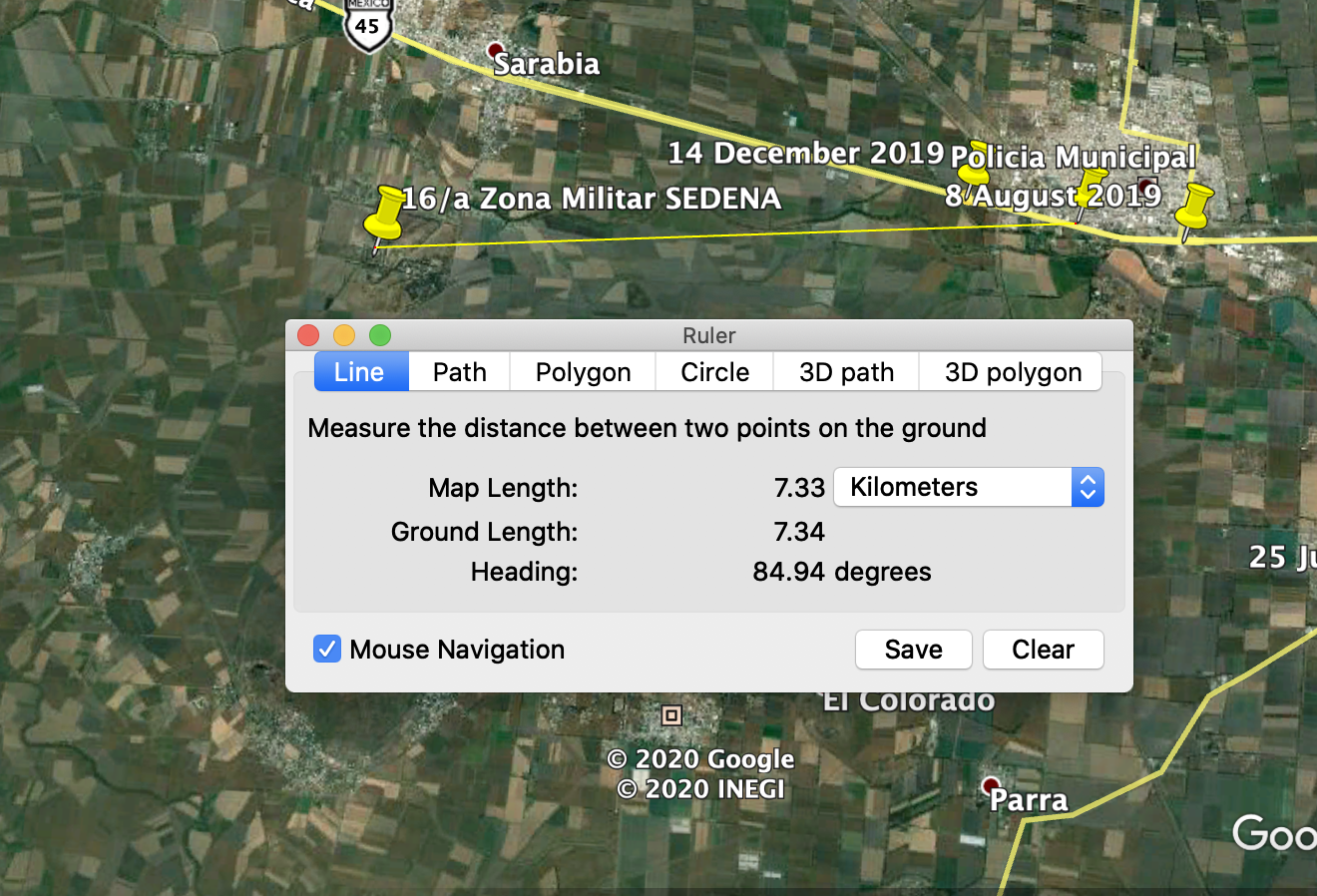 12 December 2019 municipal police assassinated in Jardines neighborhood of Celaya
13 December 2019 bodies of kidnapped Villagrán police found
13: December 2019 interrogation video of the 4 captured police released on social media. Note that no violence is recorded in this or any other CJNG Grupo Élite video despite dozens of other execution videos from CJNG.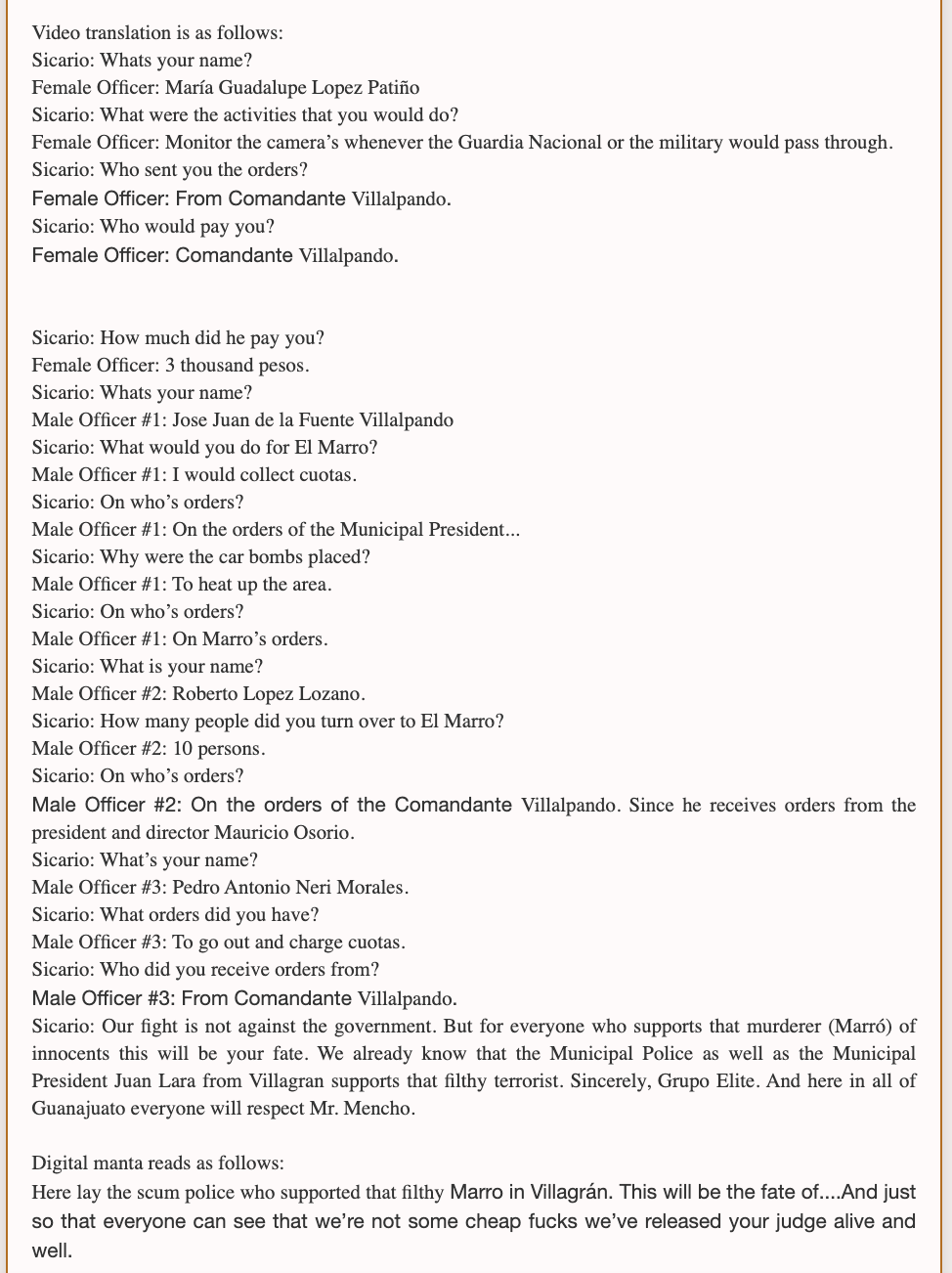 13 December 2019 FGE announces investigation of Villagrán attack
14 December 2019 from article with statements from police following the attack
Despite the fact that the corporation did not have the custody of the Public Security Forces of the State and the Mexican Army, Mauricio García assured that from the moment the events occurred, his support was available, groups that will join to reinforce security in the Municipality.
14 December 2019 statements from Mayor of Celaya
It cannot be denied that the murder of the police officer on Thursday afternoon has a strong impact on everyone, but the work continues, said Elvira Paniagua Rodríguez, municipal president of Celaya. "We continue forward, it is the first event we have, this situation is complicated, but I trust the troops." The Mayor urged all elements to take care of themselves every day and take precautions. "All loss of life is very regrettable, even more so in these circumstances of our police, we hope that the crime will soon be clarified by the prosecution." Elvira Paniagua Rodríguez reiterated that the family of the murdered police officer has all the support of the administration within its powers, and their benefits are guaranteed because the police officer had just finished his activities.
18 December 2020 100 elements of Navy's Special Operations Unit called in by governor arrive in Celaya, welcomed by mayor
18 January 2020 "CJNG Elite Group" cell dismantled (5 alleged members arrested with drugs, guns) in Salamanca, suggested they may be responsible for Villagrán police attack