Early Monday morning, police in Mexico City detained a man after discovering he was in possession of human remains. Authorities first noticed the man pushing a dolly loaded with boxes and bags down the street. After forcing him to reveal the contents of the bag, they discovered two mutilated corpses. It is unclear though if he was the one to actually conducted the murders.
The teens were reported missing on Oct 27. Yair was 12 years old and Héctor, 14. The parents became concerned after seeing reports of a man apprehended with human remains, but didn't give up hope. Continuing to post Amber Alert ads around the city. On Tuesday, the parents identified the remains as belonging to the boys.
The children were well known to those in their neighborhood. Both indigenous Mazahuas from San Antonio Pueblo Nuevo, Mexico State, they'd been good friends for awhile. Because of the pandemic they had been focusing less on school. Instead spending their time selling sweets on the street and roaming around.
Discovered on the cell phone of Héctor were messages with a girl who promised him a relationship. Though he was in competition for that relationship with an alleged drug dealer. His parents said that they suspected the two had started selling drugs. But that the killing isn't a result of that. Instead they believe it had to do with Hector's relationship with the girl.
The mayor of Mexico City, Claudia Sheinbaum speaking about the incident:
It is an extremely regrettable case in the City, they have detained and are currently processing other arrests and the prosecution will give much more information on this particular case that had to do with a drug dealing issue, it seems. The prosecutor herself informed the families today to give them all the support they require [Google Translate]

The man apprehended with the human remains admitted to being a member of La Unión Tepito. The group maintains the largest presence of any criminal group operating in the CDMX.
This case highlights how impunity creates an environment where criminals feel zero pressure to alter their behaviors.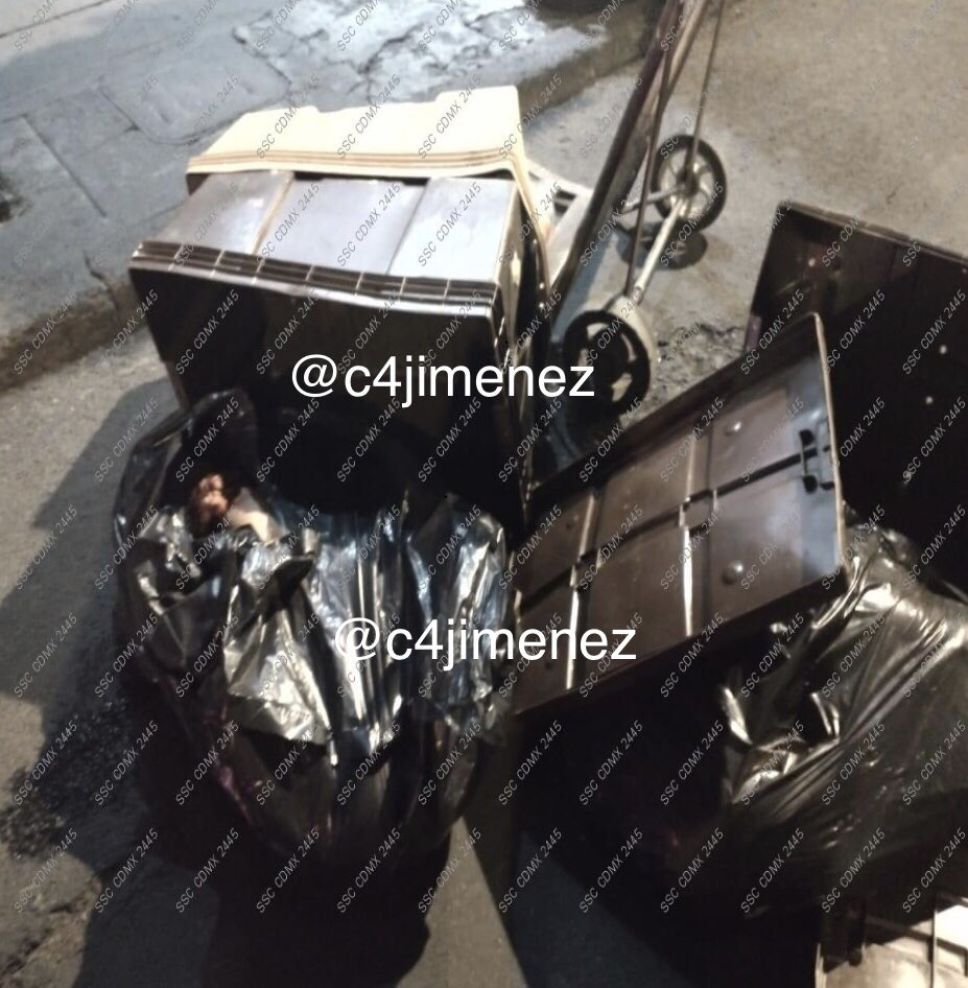 ---
Sources:
[1] https://www.eluniversal.com.mx/metropoli/cae-sujeto-que-transportaba-restos-humanos-en-diablito-por-calles-del-centro-historico
[2] https://www.eluniversal.com.mx/metropoli/eran-de-dos-menores-de-edad-los-restos-descuartizados-que-iban-en-diablito
[3] https://www.milenio.com/policia/cdmx-hombre-cargaba-diablito-restos-humanos-centro
[4] https://www.animalpolitico.com/2020/11/yair-hector-menores-mutilados-centro-cdmx/