Anonymous public messages in Mexico are an unreliable quagmire of disinformation, misdirection and manipulation. The technique is so easy to exploit that anyone sufficiently motivated can have their message amplified to the entire world by simply leaving a poster board in a public place.
Social media and blogs have weaponized this form of communication. A perfect example of this is Borderland Beat's coverage of one of the most significant developments in the disappearance of the 43 students in Iguala, Guerrero on this day 6 years ago. Earlier today, Mexico's Attorney General announced that 25 arrest warrants had been issued for:
'…police from various municipalities, federal police, members of the army,' as well as current and former officials from the federal prosecutor's office and organized crime.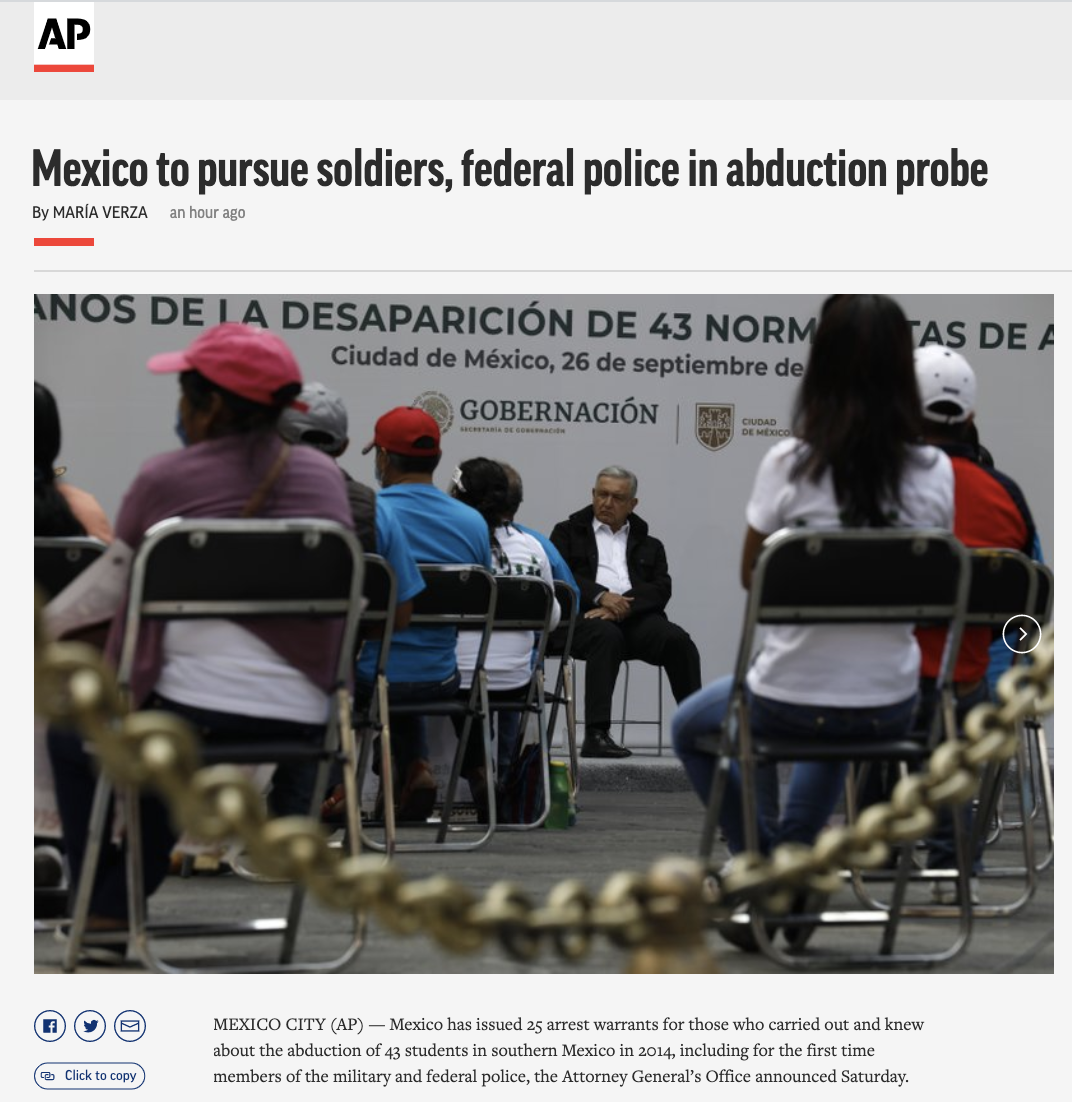 Borderland Beat covered the story (how could they not?) only with an editorial caveat prefacing it. Apparently, a professionally printed banner was hung today 🤨 in Iguala which attributed the horrific crime to an organized criminal group in the area. The editor of Borderland Beat, Chivis Martinez, added this before the story:
A Narcomanta from 'Los Tlacos' was discovered today in Iguala.  It attributes responsibility to 'Guerreros Unidos' for the kidnapping and massacre of the 43 (there were 44 as one named Julio Cesar Mondragon was skinned and left at the scene) The manta was hung on the bridge of the road to Taxco.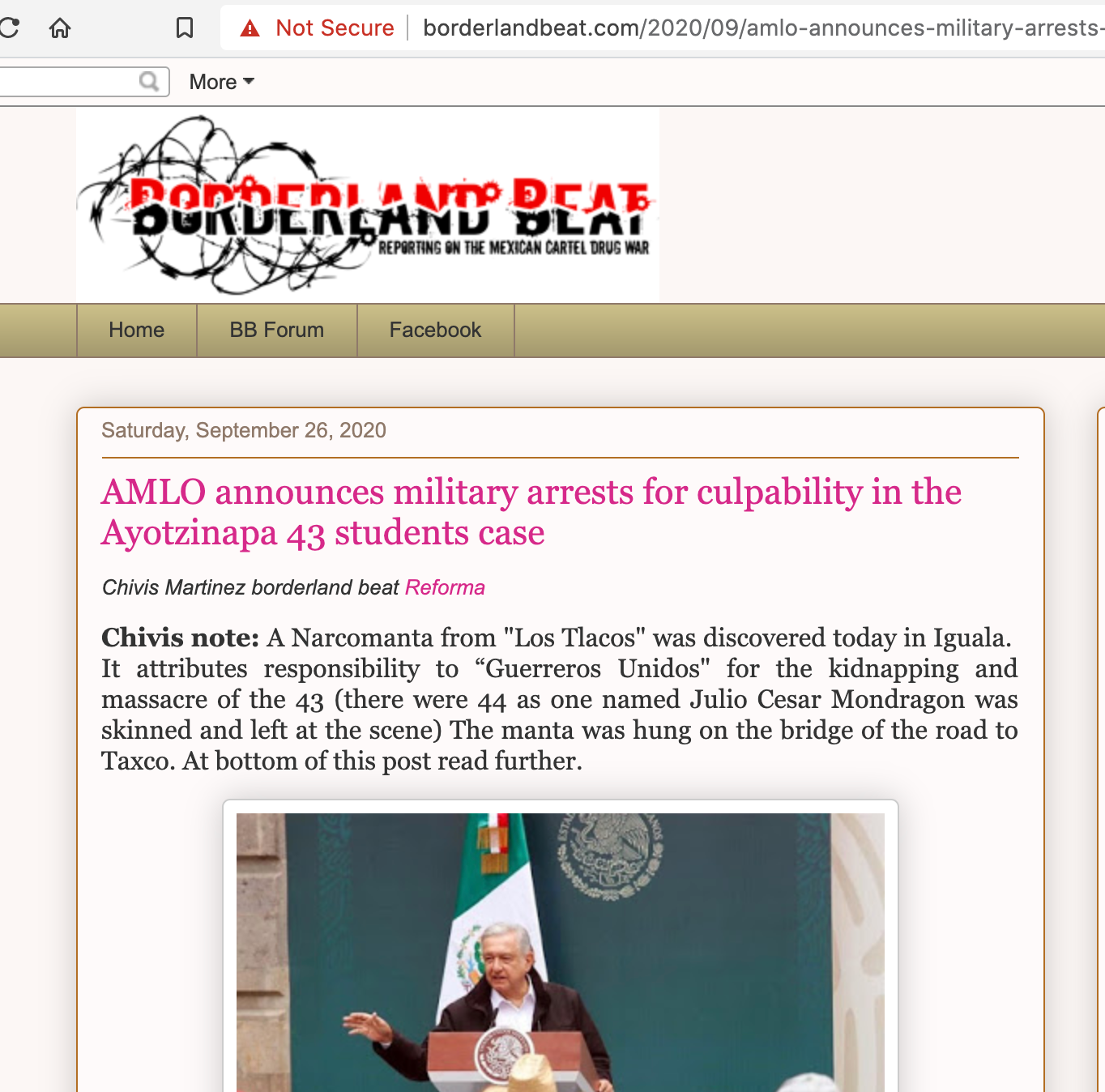 The irony of this is remarkable: justice has been elusive for 6 years and when it finally comes, the blog—whose raison d'être is reporting the unfiltered truth—throws the whole story into doubt based on an anonymous message hung from a bridge. Who actually was responsible for leaving the message is a matter of speculation for now, but I bet you could guess.