Over the course of several weeks in September 2019, the Jalisco Prosecutor's Office found at least 138 bags of human remains in clandestine mass graves in the Zapopan and Tala municipalities west of the Guadalajara metropolitan area. The first two discoveries on September 3 and 11 included the dismembered remains of at least 40 people buried not far from highway 70 in the Zapopan municipality.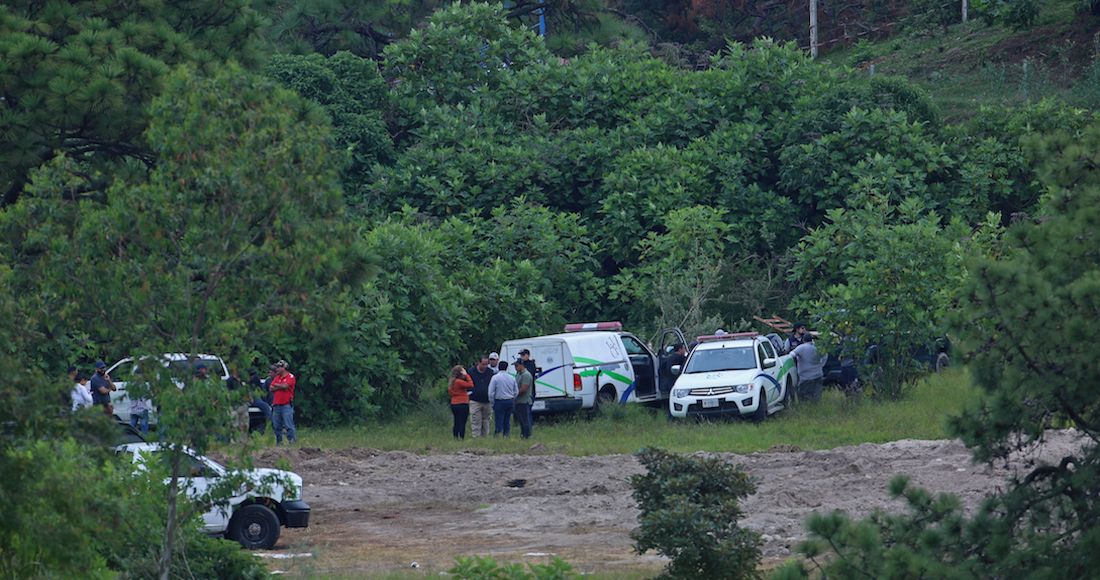 On September 20, 17 bags of human remains were found along a dirt road off the 11 km marker of the Guadalajara-Ameca highway in the Tala municipality.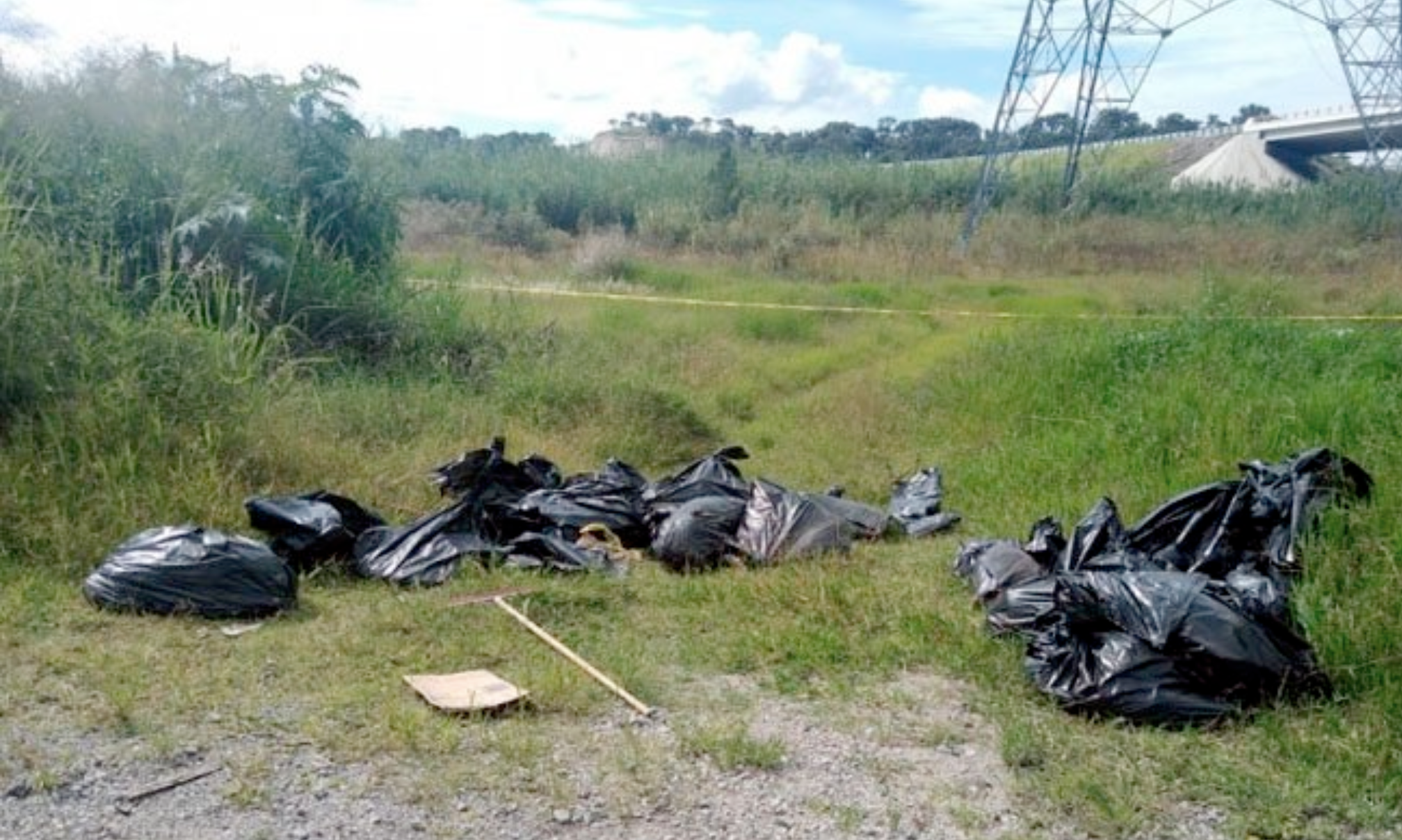 Since September of 2014, civil society organizations have warned of a large number of disappearances in Tala.
According to accounts from survivors reported by Quinto Elemento Lab, cartel recruiters in Jalisco targeted people on the margins of society, such as the unemployed, day-laborers, car-washers, handymen, porters at wholesale markets, deportees and people from drug and alcohol rehabilitation centers, as well as former military and former police. The recruiters connected with them through Facebook and WhatsApp and lured useful or disposable people in with promises of employment as security guards. When the unsuspecting recruits showed up for their onboarding, they were kidnapped and taken to training camps.
Recruits were forced into indentured servitude for the cartel under the threat of torture and/or death. According to the testimony of a survivor recruited in early 2017 who later managed to escape, recruits were rounded up and transported between several relays. According to the survivor:
They switched us to another car. We turned off to go to Tala; then we went on a dirt road and got to an abandoned farm, with barbed wire and wooden-stake fences; there was a guy holding a cuerno de chivo [AK-47 rifle] who told us to follow him inside. I saw there was no furniture, just people on the floor; 38 piled in, on the ground. That was when I knew I was in trouble, because this wasn't normal. When we came in they ordered us to stay silent and sit, telling us we couldn't even go to the bathroom without asking for permission. Every one of us was poor and destitute. Some people looked like really rough characters and others wore expressions that said they had nothing left to lose in life. I came to the realization that I had passed the point of no return and maybe something terrible was going to happen.
Multiple survivors later recounted how recruits were transported along a dirt road through the small communities of Tala, Ahuisculco, Las Navajas and Cuisillos west of the Guadalajara metroplex to a ranch known as La Reserva. Legend has it that the ranch once belonged to Don Pedro, a local nickname for legendary drug trafficker Rafael Caro Quintero.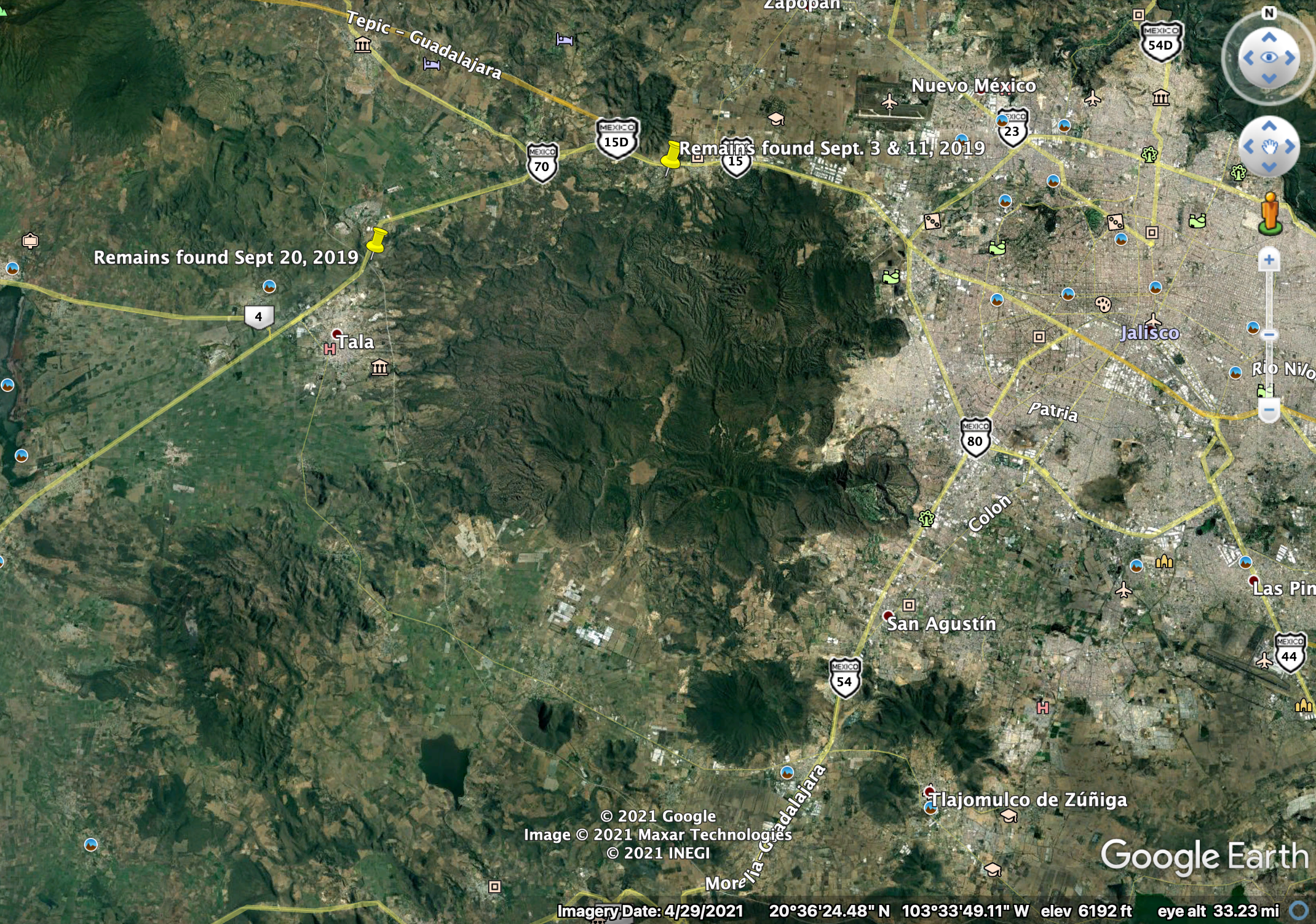 Investigators in Jalisco discovered training camps and ghost companies purporting to be private security companies that lured recruits in with a similar modus operandi.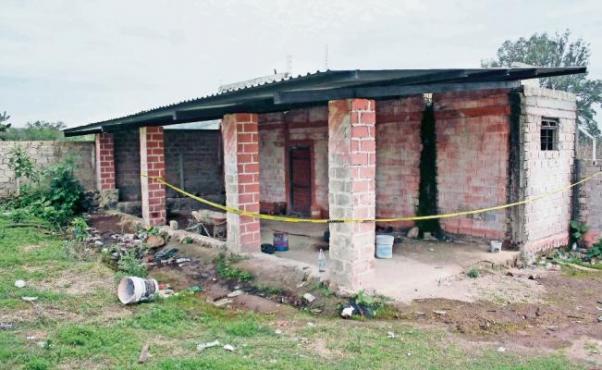 Tala is also home to the largest tactical training facility in Latin America, Area Zero. According to their website, Area Zero was built in 2012 and offers courses on small arms proficiency, primitive survival, combat medical training, and executive protection to public and private military and law enforcement personnel.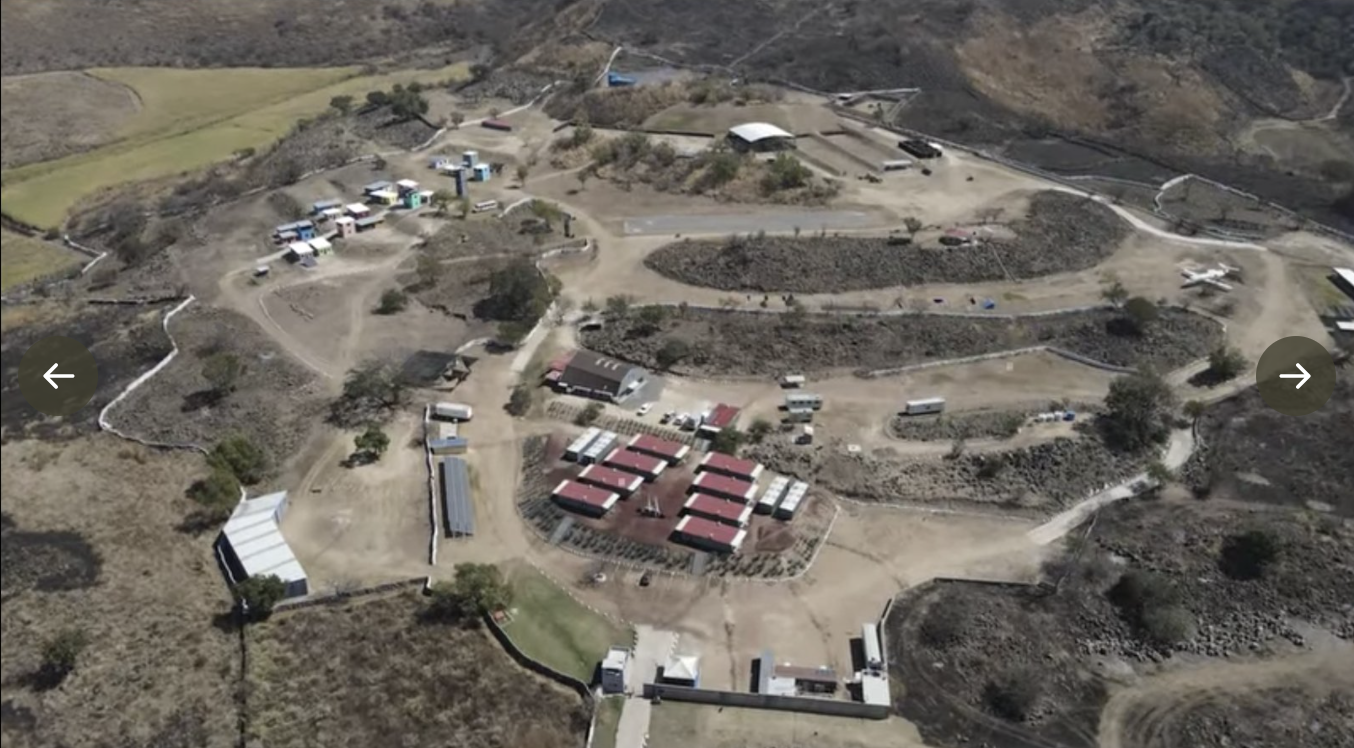 Area Zero is owned by Grupo SEINCO and Colombolatina México, a subsidiary of a Colombian company specializing in private security services and training called Academia Colombolatina.
Colombolatina was formed on August 20, 2002 by two brothers, and accredited by the Superintendency of Surveillance (SPVSP) on January 23, 2003 under resolution No 00201. In March 2004, Nelson Zambrano Ariza, a retired Major in the Colombian Army, joined the company which expanded between 2004-2008 and acquired competitors, such as Segúred Ltda managed by another retired Army Major, Gustavo Grand Restrepo.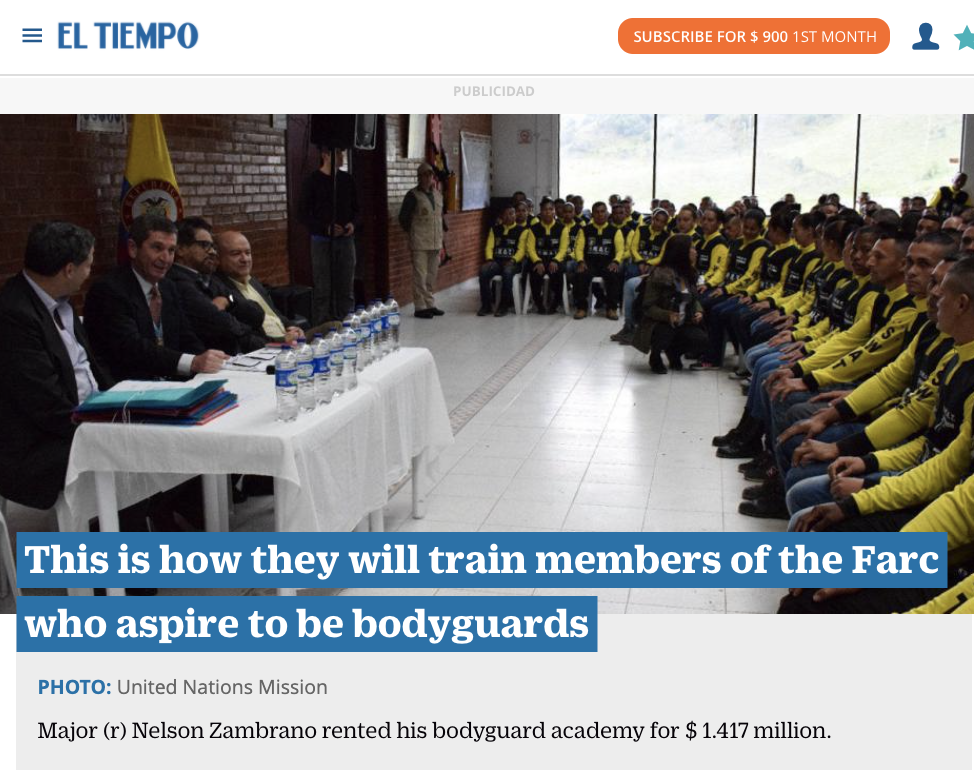 In 2017, El Tiempo reported that another company owned by Nelson Zambrano Ariza called Swat Bodyguards received $1.47 million from the Colombian government to train demobilized FARC guerrilla fighters in "executive protection" to help reintegrate the former insurgents whose only skill is fighting.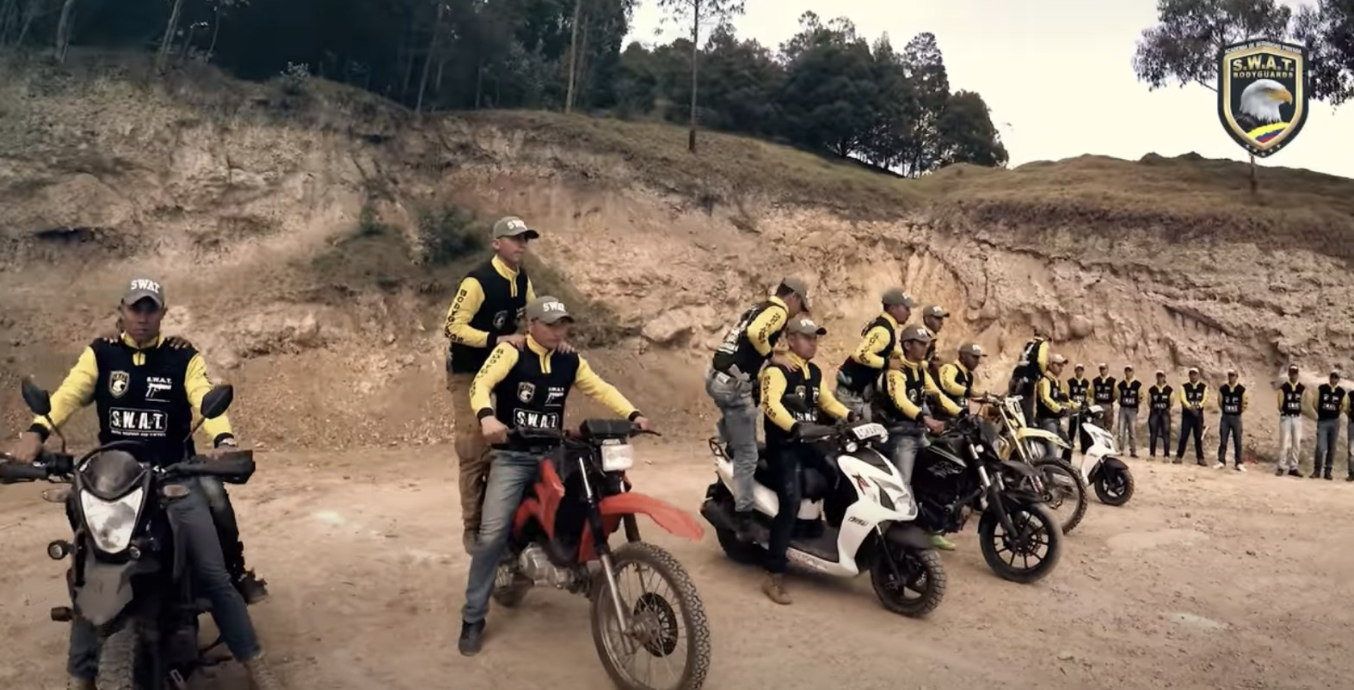 Grupo SEINCO, the other parent company of Area Zero, also manages prisons. One of Grupo SEINCO's managing partners who joined the firm in 2009 is Eduardo Guerrero Durán, a confidant of Genaro García Luna. Originally from Sonora, Guerrero Durán was a sentencing prosecutor from 2010-2015 in the administration of former Chihuahuan governor and current fugitive César Duarte. A 2016 story in Proceso described how Guerrero Durán and his associates, collectively dubbed Grupo Sonora, allegedly "pacified" Chihuahua's once-notorious prisons through executions, extortion and numerous other corrupt practices.

During El Chapo's trial, Dámaso López Núñez, alias "El Licenciado", testified that Emma Coronel (El Chapo's wife), paid a $2 million bribe to Eduardo Guerrero Durán to allow Chapo to escape in 2015.
In May of 2015, an operation supposedly to capture the leader of the Cartel Jalisco Nueva Generación (CJNG) ended in catastrophe when a helicopter carrying a number of Mexican special operations forces (SOF) was shot down near Villa Purificación, Jalisco.
According to reporting in Proceso (english translation of full article here), anonymous U.S. intelligence agency sources reported that the paramilitary force responsible for downing the helicopter were trained by former FARC guerrillas.
Another version of events from Mexican military sources was reported in Estado Mayor. According to officials from the armed forces, the group that shot down the helicopter consisted of an elite corps of Mexican military deserters, former Guatemalan and Colombian SOF and even some former U.S. Marines with combat experience in Iraq and Afghanistan who worked as mercenaries offering their services in "executive protection" to defend the leader of CJNG, Nemesio Oseguera Cervantes (a.k.a. Ruben Oseguera Cervantes or Nemesio Oseguera Ramos), alias "El Mencho".
This version is consistent with an interview with a survivor of the CJNG training camps by Telemundo (summarized here in print by Sin Embargo), who reported that former Mexican SOF as well as former U.S. Navy Seals, U.S. Army Delta Force and elite U.S. Marines were hired by the cartel's "high command" to train recruits and enforce discipline.
---
In June of this year, Aristegui Noticias reported that John William Casara Luna, alias "El Colombiano", a retired Colombian Federal Police officer, was arrested for the kidnapping and murder of 18-year-old Iván Espino Colunga on June 6 in the General Pánfilo Natera municipality in Zacatecas.
Casara Luna worked as a private contractor for the European Security Academy (ESA) and gave training courses to the municipal police in Zacatecas in 2015 before joining the Zacatecas State Police as a commander.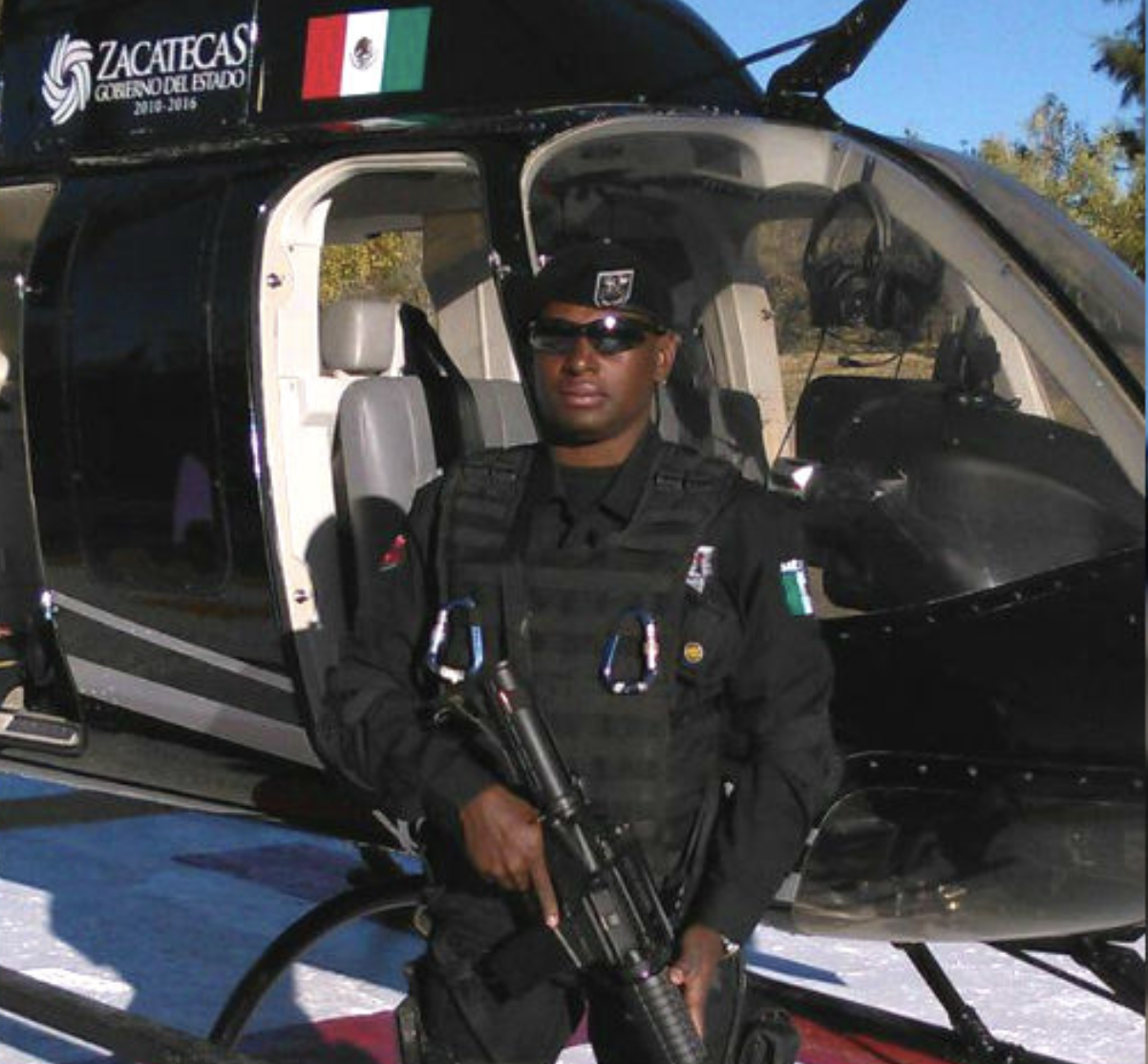 Academia Colombolatina reportedly obtained a contract to train thousands of the now-defunct Mexican Policía Federal (PF) at its Area Zero facility in Tala, Jalisco. The company was awarded a contract for $250 million for training the PF, but according to reporting, a federal audit found that Academia Colombolatina only spent $59.4 million training 991 agents between March 13 and April 30, 2018. The rest of the money is unaccounted for.
According to Area Zero's website, ESA formed a strategic partnership with Colombolatina Mexico in 2016 to form the largest international private military training company in the world (according to them) with locations in Ukraine, Lebanon and 35 other countries.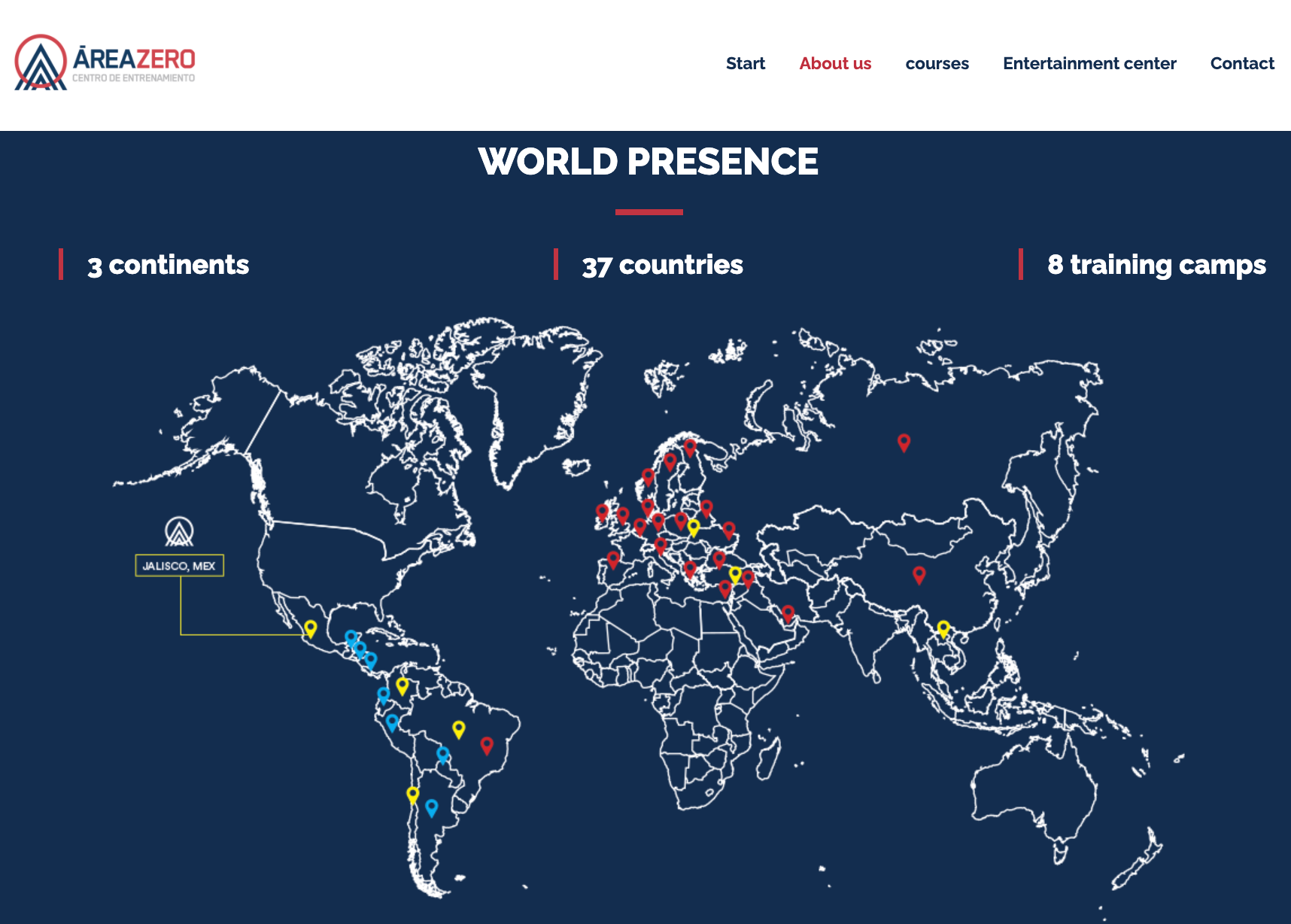 In September of 2016, the European Union suspended FARC from their designated terrorist list during Colombia's peace negotiations.
According to research from Bellingcat, ESA also provided advanced combat training to the white nationalist Azov Battalion and several other white nationalist groups from 2016 to at least 2018. The Azov Battalion has been fighting against pro-Russian separatists in eastern Ukraine since 2014.