On Monday via social media Paraguay announced agents with the national police anti-narcotics department had conducted an operation in the port city of Villeta at  Terport Villeta. The drugs were flown in from Bolivia, headed for Israel by sea and hidden among bags of charcoal, expected to enter through Belgium. This beats the previous record of 2,190 kilos that occurred last year in Yby Yau. A representative of the Public Ministry reported the investigation was kicked off following an interdiction last year in Belgium of 3,400 kilos that was thought to have originated in Paraguay.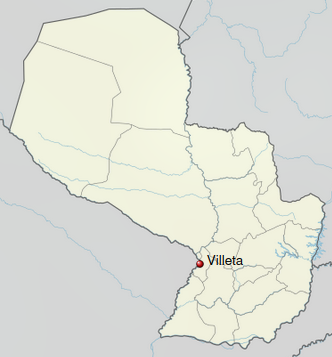 Terport Villeta
Terport Villeta is a newly built container terminal that went operational in 2018. It is one of two terminals that are under the control of Terport Terminales Portuarias SA. Both are located on the Paraguay river, the first completed in 2002 built on 37 acres with 394 feet of coastline.
The newer and bigger Terport Villeta built on 50 acres with 1050 feet of coastline and 8,500 twenty-foot equivalent unit container capacity.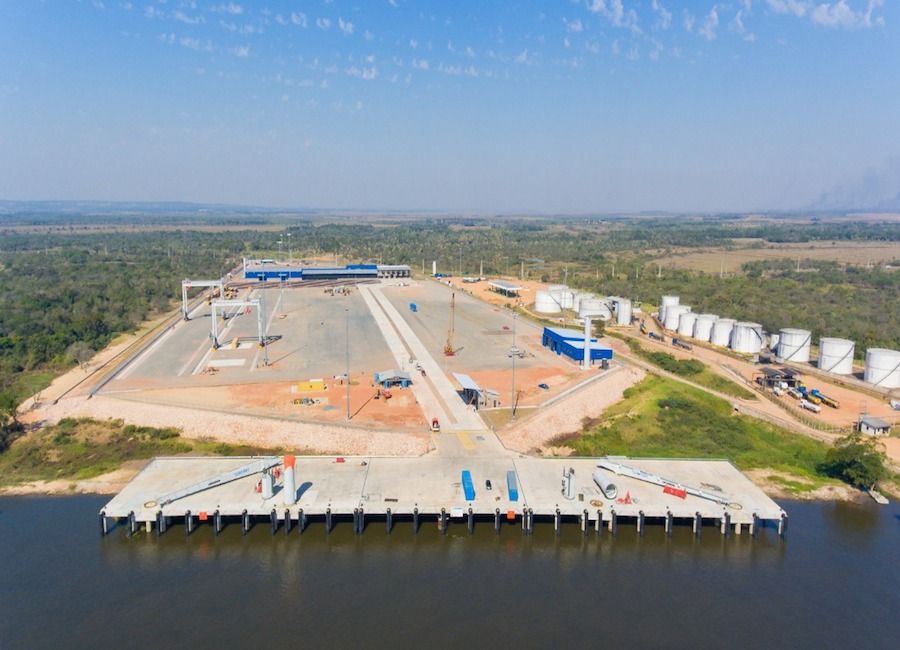 Cocaine
The drugs were packaged in the typical brick form and then throw into bags. The bags were hidden among bags of charcoal. The shipment in total was six containers, I'm unsure if it was all loaded into one container or spread out among the six. The Commissioner with the organized crime unit of national police stated that they had been monitoring the containers since last Friday and began the interdiction at 7:00 AM on Monday morning.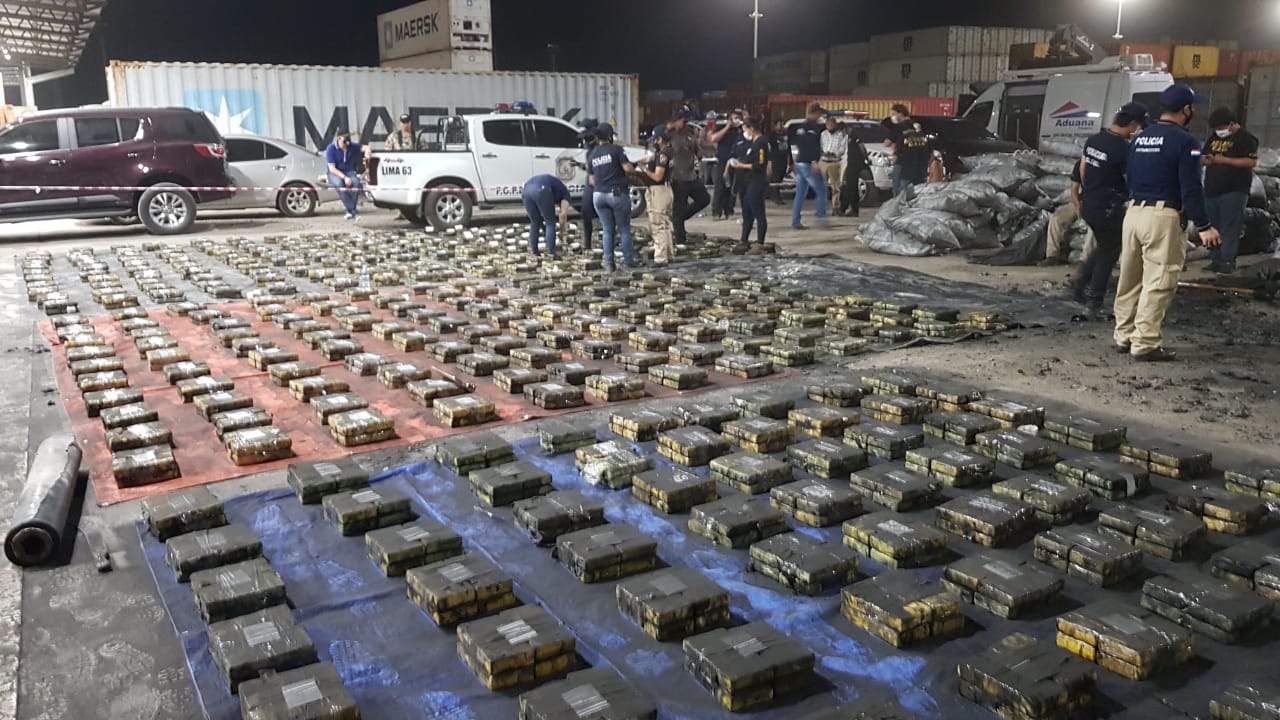 Arrest
During a simultaneous operation the former director of Paraguay TV, Cristian Turrini was detained at his home. Turrini with an Economics and International Relations degree from Brigham Young and a law degree from Harvard. He started out as a lawyer in the United States working for film companies. Then somehow became owner of a wireless company in the United States called Calypso Wireless who sued T-Mobile over patent infringement due to hot spot technology in 2008. It was during the administration of Federico Franco (2012-2013) that he was the director of public television.
He was linked to the case for being associated with the bust that happened last year in Belgium previously mentioned. Currently Turrini works with a company named 3A that is involved with coal. The authorities raided one of their properties and found bags that matched those of the coal in the containers. Turrini through his lawyer has said that he is only the man organizing the business dealings for the coal and has no clue about the cocaine . . .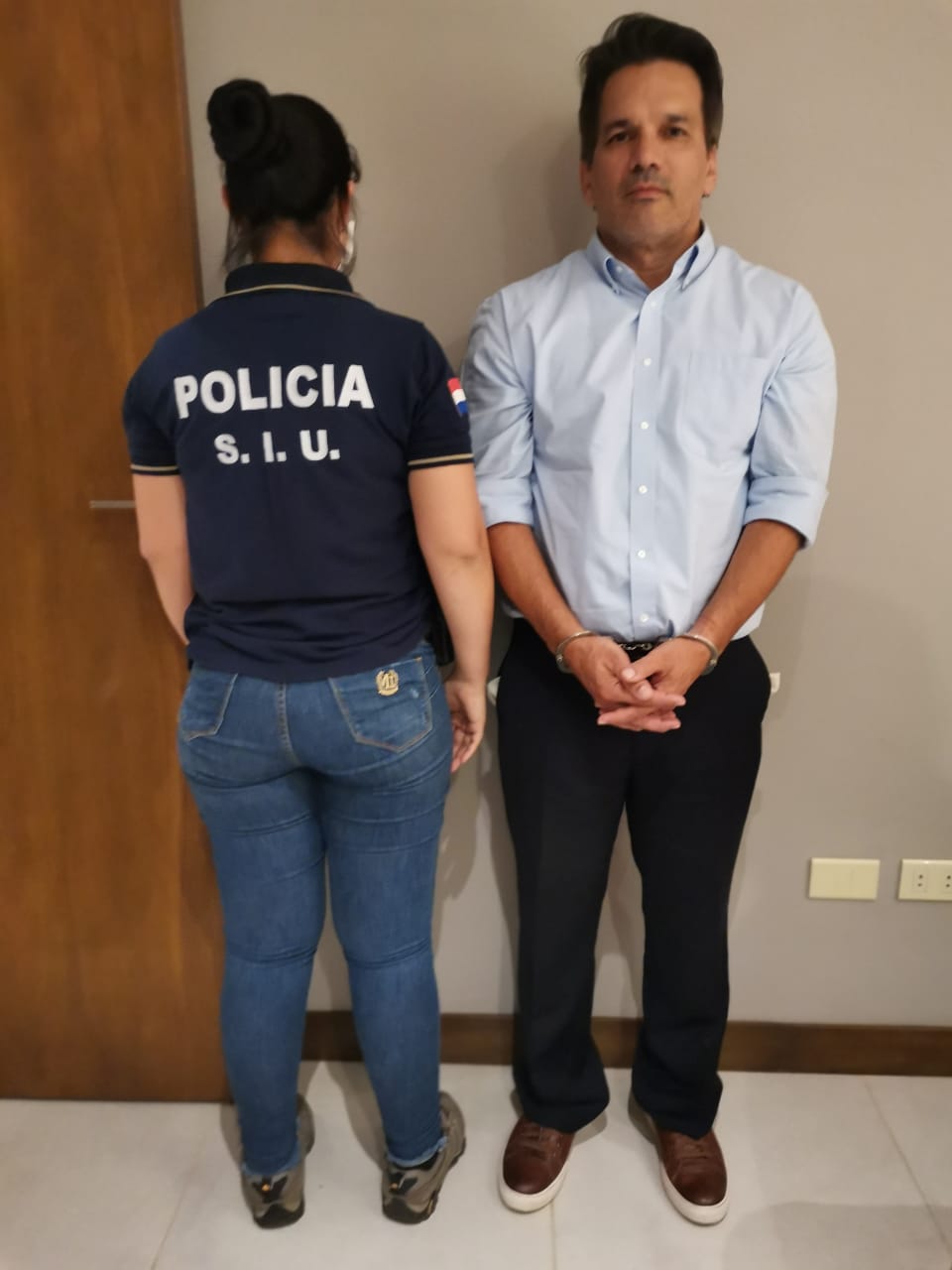 How to interpret
This all appears like a classic example of how it all happens. That is, the idea that the system of drug trafficking is controlled and ran by business men and politicians as oppose to criminal gangs and delinquents. Here we have a man well educated, with many connections, eventually taking a position in public office, who then seemingly settles down and exploits his position to traffic coke.
It's all part of a pattern we are seeing these days. That, in fact the drug war as we know it is a complete farce. All of this money spent and lives ruined seems as for nothing. The operations against those trafficking drugs aren't actually targeting those trafficking drugs. I'll leave you with a quote from Senator Charles H. Percy of Illinois said in 1973.
"We must be careful that in our zeal against drugs, we do not destroy the society we seek to save."
---
Sources
[1] https://twitter.com/Antinarcoticos/status/1318468283876691968
[2] http://www.paraguay.com/nacionales/no-para-hallazgo-de-cocaina-en-villeta-197364
[3] https://www.hoy.com.py/nacionales/cae-importante-cargamento-de-cocaina-en-puerto-de-villeta-ocultaron-droga-entre-bolsas-de-carbon
[4] https://www.lavanguardia.com/vida/20201020/484200683342/detenido-exdirector-de-television-paraguaya-en-mayor-incautacion-de-cocaina.html
[5] https://www.ultimahora.com/incautacion-record-cocaina-cual-es-el-valor-del-cargamento-n2910156.html
[6] https://ajot.com/premium/ajot-paraguays-terport-rising-to-global-standards
[7] https://www.hoy.com.py/nacionales/historica-carga-de-cocaina-quien-es-cristian-turrini