[WARNING - EXTREMELY GRAPHIC AND GORY PHOTOS BELOW, DISCRETION STRONGLY ADVISED]
On September 5 of 2019, the U.S.-trained special tactical unit of the Tamaulipas state police that report directly to the governor known as CAIET reportedly detained 8 people who were taken to a housing project on the outskirts of Nuevo Laredo, forced to dress in military fatigues and then executed at locations in and around the property. A local human rights group gathered eyewitness testimony and documentary evidence which was shared with the media, including video footage of the police towing the vehicle they claimed the victims had been driving to the scene of the executions, which eventually led to the acknowledgement of the extrajudicial killings.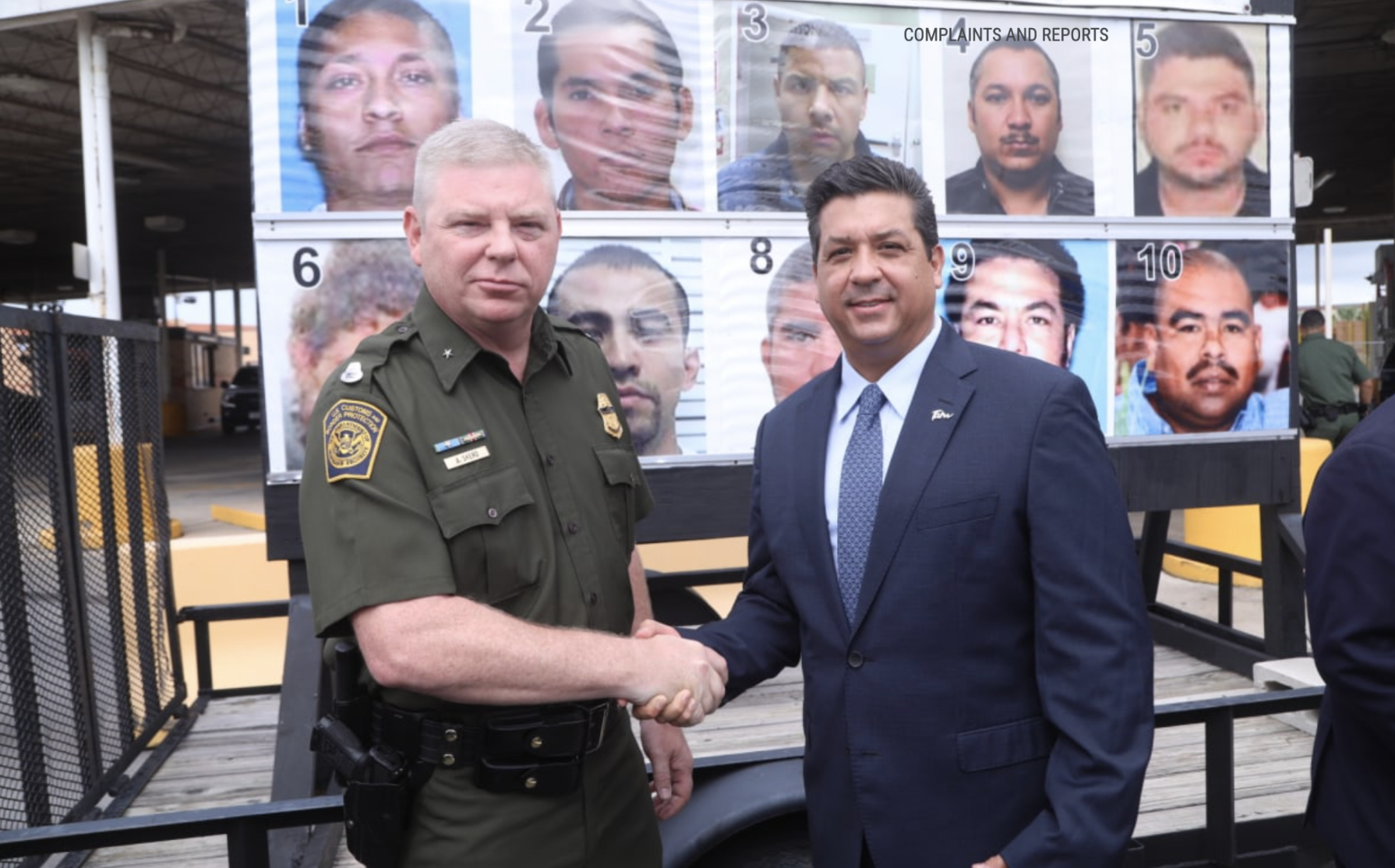 The incident was one of the most egregious examples of human rights abuse by state agents in Mexico since the Tlatlaya massacre and the disappearance of the 43 Ayotzinapa students in June and September of 2014. Not that it mattered. The story received very little attention from the international press. Less than a month later, U.S. Customs and Border Patrol (CBP) officials held a ceremony with the governor of Tamaulipas reaffirming their commitment to working together to kill or capture the region's most wanted criminals through the ongoing Campaign for Security and Prosperity and the Se Busca Información initiative.
---
Two and half months after the executions in Nuevo Laredo, the BBC released a video interview with Arturo Rodríguez, the director of CAIET. The segment can only be described as propaganda.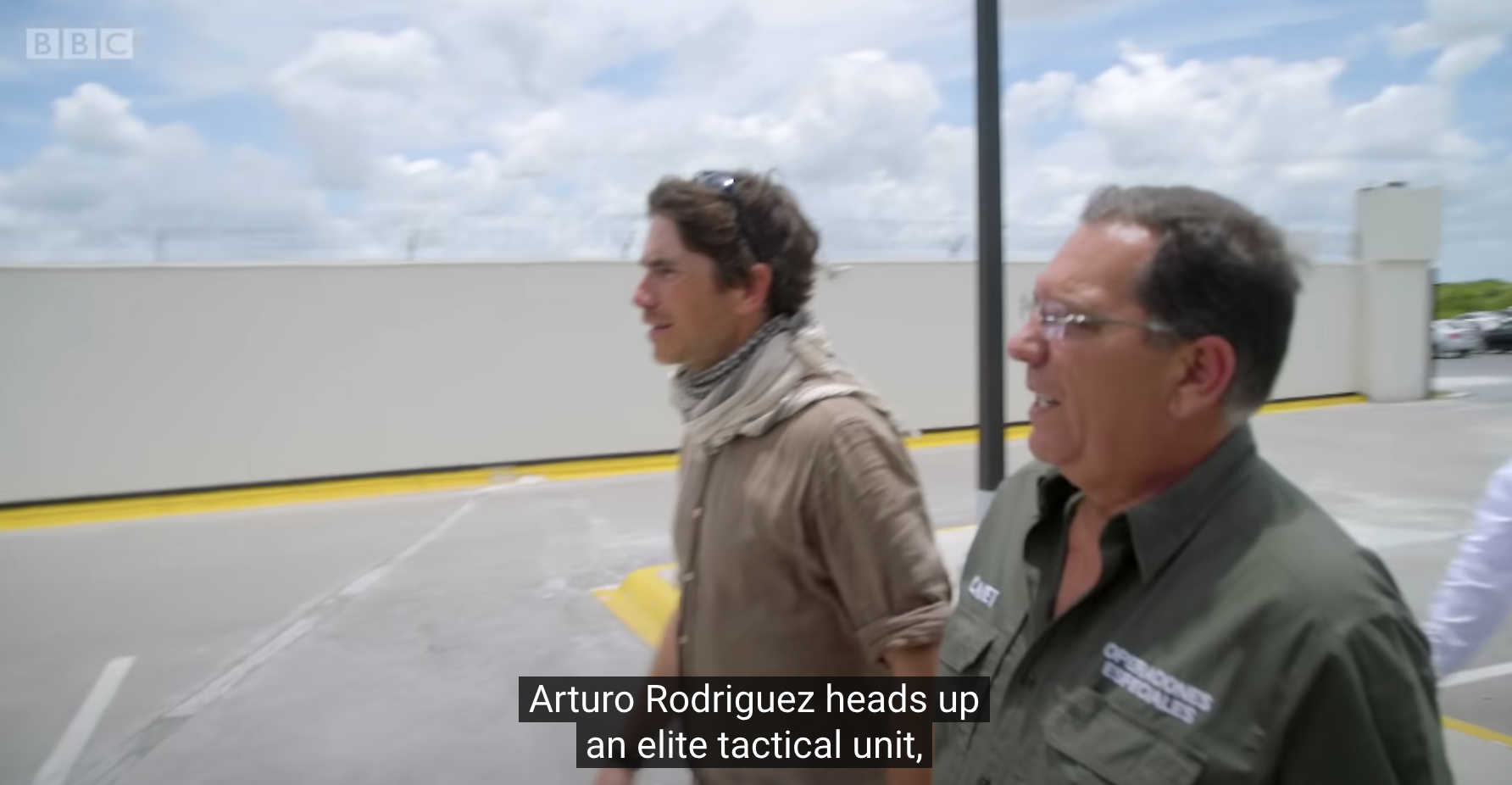 Rather than addressing the recent cold-blooded murders of 8 people by the police, the British reporter proceeds to marvel at the cool police vehicles and .50 caliber Barrett rifles and talks with the director of the unit responsible for the executions about how scary the cartels are. The journalist leads the CAIET director with prompts about how dangerous this nebulous, unseen force is and reacts in awe of bullet damage to a police vehicle.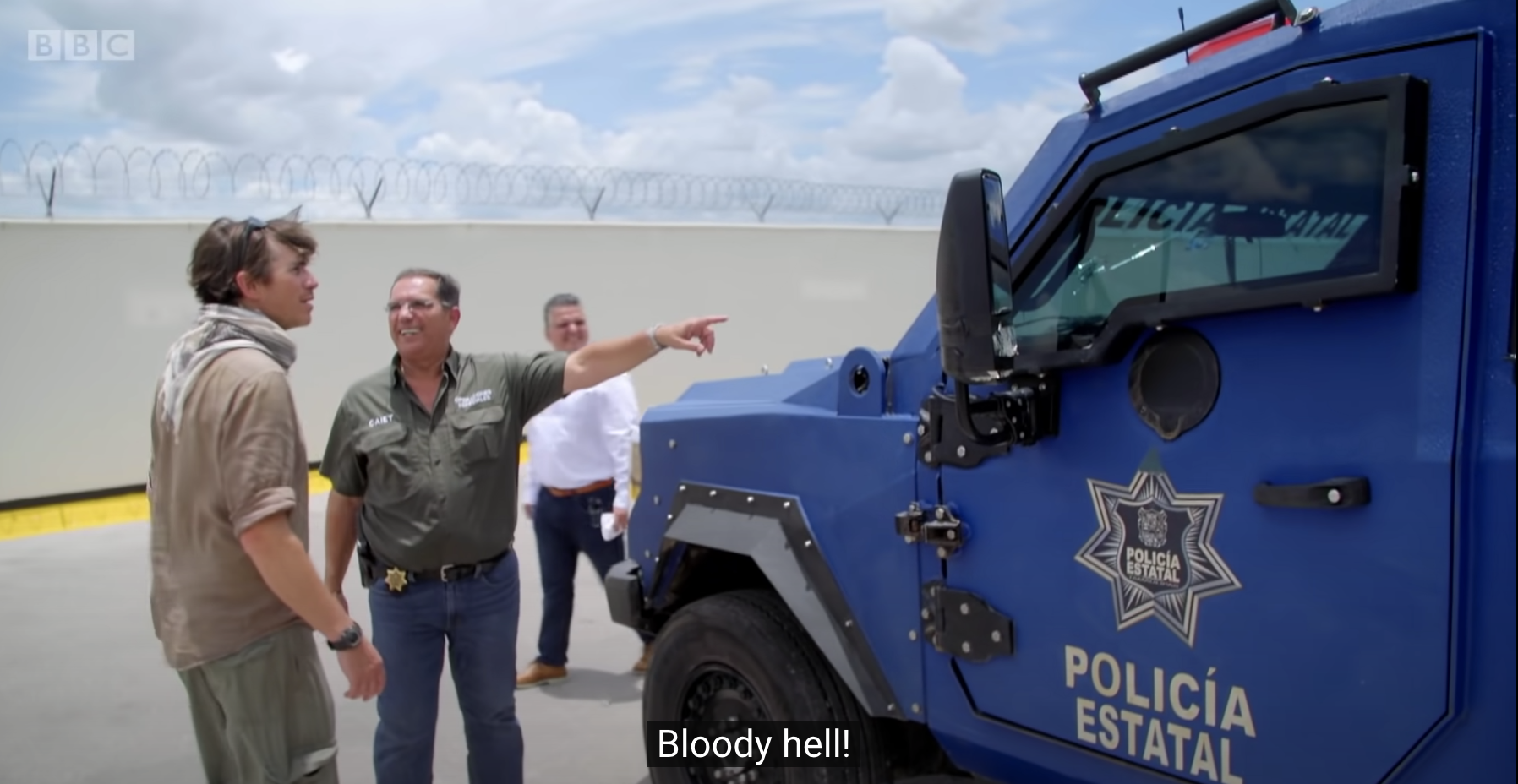 In fact, many of the gunmen are in their teens. They are heavily armed but not particularly well-trained and are consistently outclassed in gunfights with the police and military. Gun battles between the security forces and associates of Cártel del Noreste (CDN) are little more than chases that end with the deaths of every one of the young associates of the gang, such as 17-year-old "Juan Pistolas" pictured with and without a head below.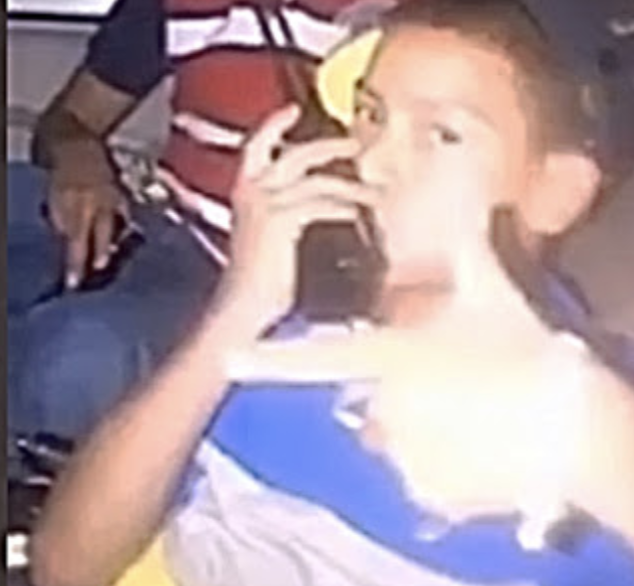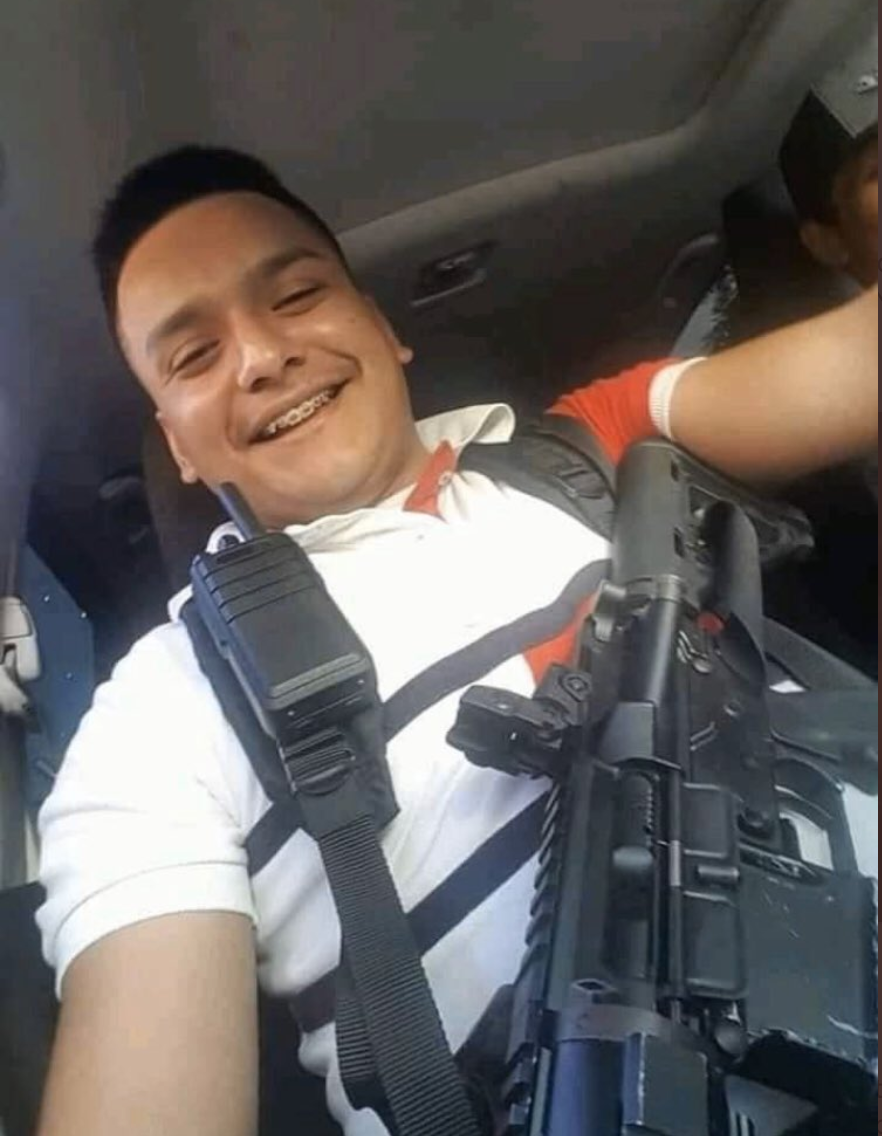 Fortunately, the BBC segment isn't all doom and gloom. After gawking at weapons and establishing just how dangerous it is in the hydrocarbon-rich, exotic wildlands on the other side of the Texas border, the BBC reporter then travels with the former head of the Tamaulipas Governor's Office, Victor Manuel Sáenz, to stand in awe of the Tamaulipas state government's commitment to "green energy". See? Wind turbines.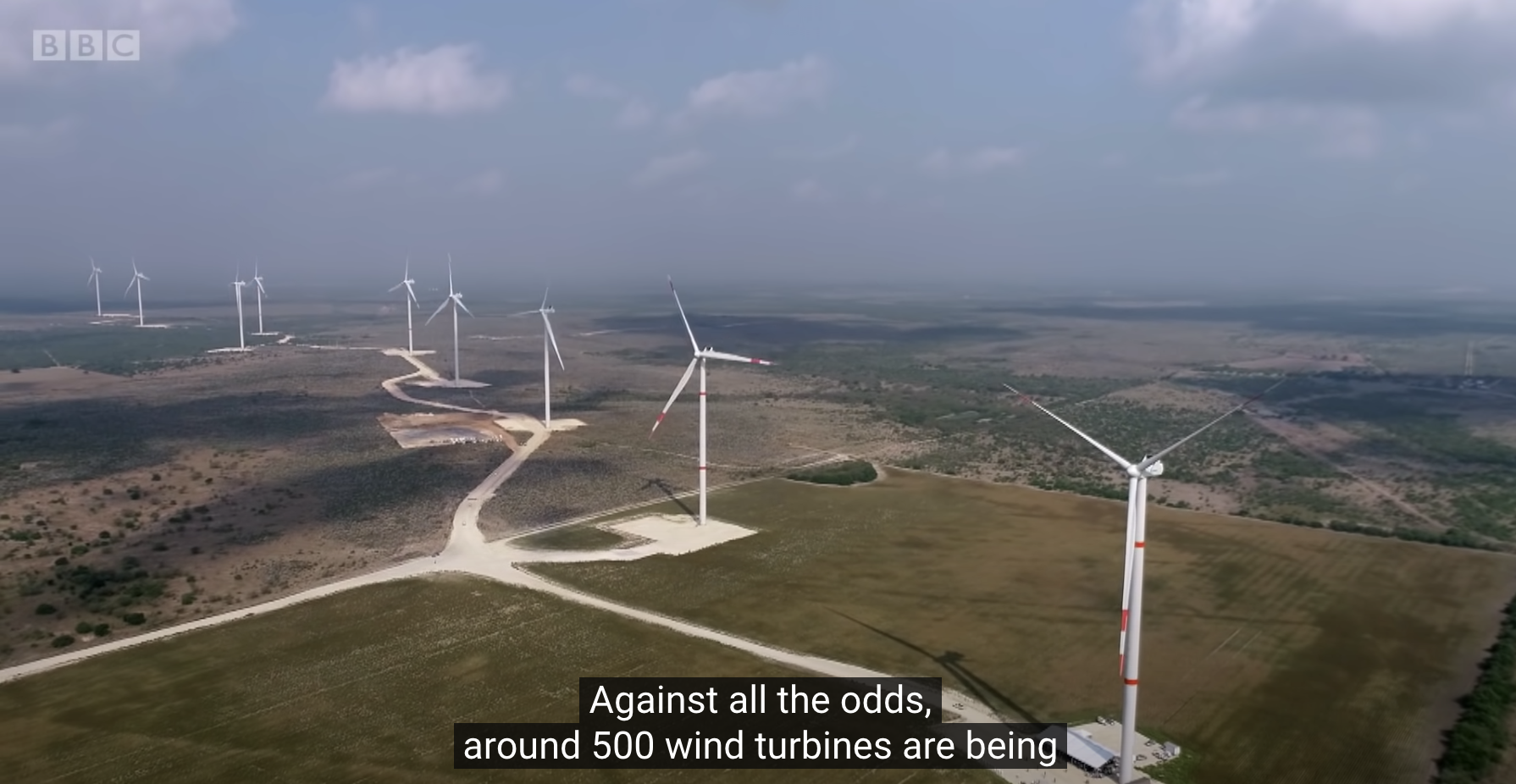 Victor Manuel Sáenz puts a fine point on it: "This is our new face"