On July, 10th Patrick Scotland, 28, of White City, West London was sentenced to ten and a half years in prison for three counts of possession with intent to supply a Class A drug (MDMA, LSD, methylamphetamine) and two charges of possession with intent to supply a Class B drug (ketamine, cannabis resin) along with also admitting to being concerned in the fraudulent evasion of a prohibition on the importation of a class A drug and to the possession of a weapon for the discharge of a noxious liquid/gas/electrical incapacitation device.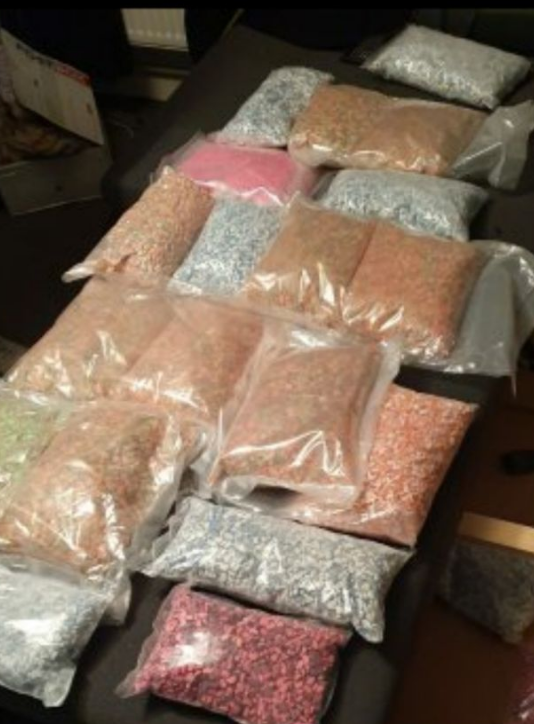 This marks the largest residential drug bust in UK history (£2.3 Million). For this reason alone I find their explanation of how they discovered Mr. Scotland suspicious at best.  According to The Met two things led to this raid, 1. Routine checks by Border Force on postal items, addressed to Patrick Scotland, arriving in the UK found MDMA contained within children's toys. 2. Council staff who carried out a routine gas safety check at Scotland's address in White City, London, tipped off police about a large amount of suspected Class A drugs in the home.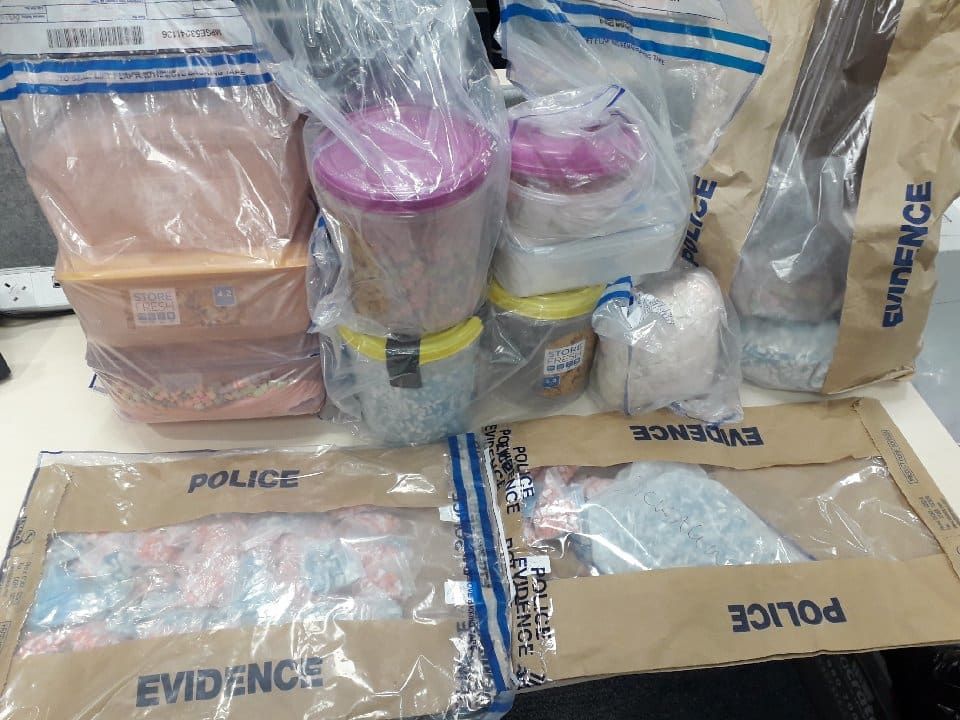 These two reasons seem oddly dismissive, if I had to put on my not-so-tinfoil hat, a gas safety check seems a little perfect and kinda unlikely for a pro dealer of his size to get caught out like that. What are they saying, he had a pile of MDMA on the table when they came to check the meter? I would imagine we aren't getting the whole picture here and that more than some lucky tips were at work here. Along with all this I have to question if Mr. Scotland is actually the owner of any of that product. Most people who have that kind of inventory don't stay with it, they pay other people to do that. Something Mr. Scotland very well may have been employed to do, this would also better explain why he would be receiving illicit packages in his name. Most successful dealers aren't going to take that risk, they are going to pay someone else to.
The Met claims it was associated to the dark net and a website was dismantled but I've found no public info regarding that other than reports that products found on a website were the same as Mr. Scotland possessed. It is far more likely in my opinion he was sourcing his drugs off of the dark net, that or the site is still up and being used as a sting operation. I also can't find any proof he was a dealer online, he could have simply been the stash guy holding someone's drugs for them (as WhatsApp messages released demonstrate). "A number of WhatsApp messages were also found suggesting the defendant had hands on involvement as a middle man" according to Belfast Telegraph. With all this in mind I am left to believe the dark net connection is not as clean cut as being made to seem, much like all of this case.
At the end of the day this is all just another drop in the bucket that is the war on drugs. Supply was barely disrupted, if at all by this. Just to be transparent, my reason for believing this is anecdotal observations as someone who pays close attention to the UK drug market, I have seen 0 decline in supply in the past months. If a record bust doesn't do much of anything other than maybe temporarily raise the price of said drugs than what is the point? Why are we spending our resources on jailing and criminalizing when we could be spending all that money on outreach? I know it's a broken record at this point, but so is the story of a big bust somehow mattering. It doesn't matter, at all and to fool ourselves into believing it does only keeps us in this position for longer as a human beings.
---
Sources:
• https://www.belfasttelegraph.co.uk/news/uk/man-jailed-over-uks-largest-residential-seizure-of-mdma-and-crystal-meth-39358020.html
• https://uk.news.yahoo.com/police-seize-largest-haul-drugs-british-home-london-white-city-104814640.html
• https://www.independent.co.uk/news/uk/crime/uk-drug-seizure-mdma-crystal-meth-metropolitan-police-patrick-scotland-a9612746.html