La Guerra contra el Narcotráfico began on December 11, 2006 with Operativo Michoacán when then-President Felipe Calderón deployed 6,500 federal personnel to fight drug trafficking. Since then, more than 300,000 people and counting have been killed or disappeared. By every objective standard, the War on Drugs in Mexico has been an abysmal failure which has produced the exact opposite of its stated objectives.
The amounts of cocaine and heroin seized by US authorities at the border have remained steady or increasing. The amounts of the synthetic drugs fentanyl and methamphetamine have increased exponentially. In fact, the only drug which has been significantly reduced has been cannabis, due to the fact that demand is now met by legal domestic production in the states which permit cultivation for medicinal and recreational use.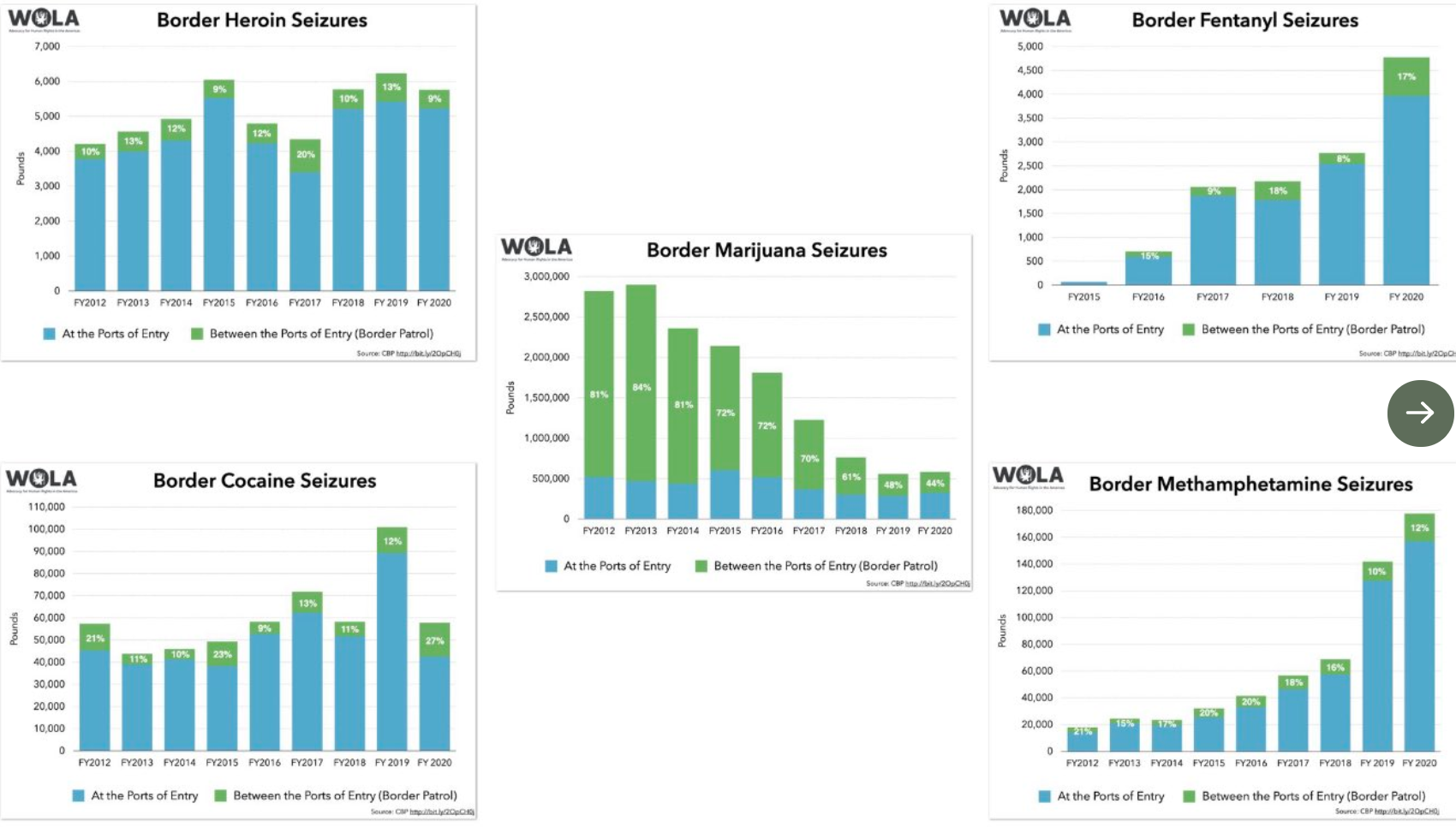 The number of organized criminal groups has gone from 2 major ones to recent estimates of at least 198. Instead of reducing the influence of organized crime, the Drug War has seen it diversify into nearly every imaginable source of illicit revenue, including human trafficking, local drug distribution, fuel theft, extortion, kidnapping, illegal logging, illegal mining and piracy, among others.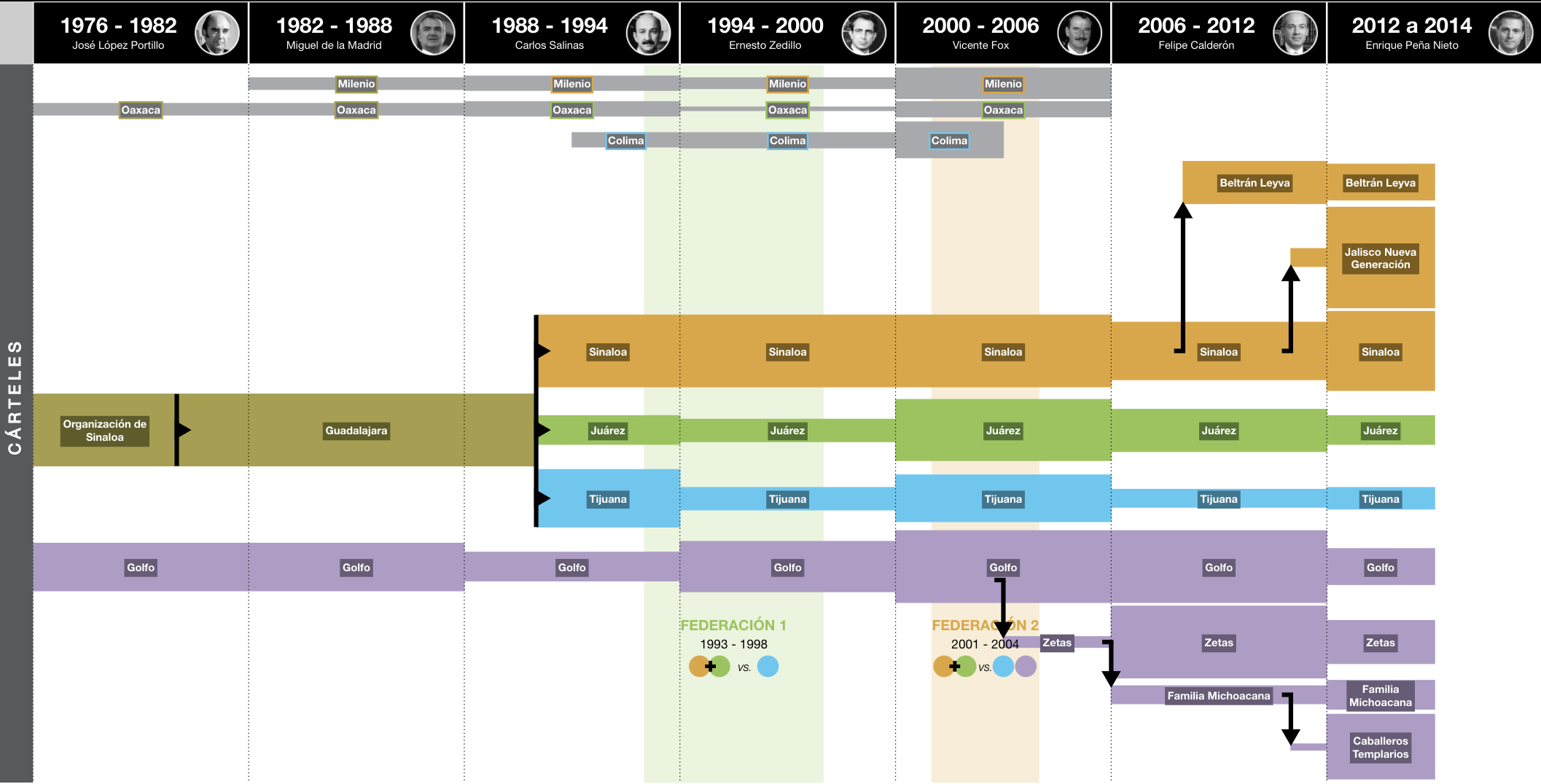 Rather than reducing violence, the War on Drugs has made it much worse. Whereas annual homicides were actually trending down before December 2006, the elective Drug War caused a precipitous increase in killings which can only be explained by the decision to turn the military loose against the civilian populace in Mexico.
To show for their efforts, the strategies employed so far in the endless War on Drugs have resulted in:
>more drugs, not less
>more criminal groups, not fewer
>more violence, not less
If viewed as a fight against drugs and the groups that traffic them, the Drug War is an abject failure. It is perhaps better to think of it as an unconventional war fought with non-state actors and ideas for the strategic objectives of the United States.
---
At times, the Drug War appears to be theater. A rotating cast of characters rise and fall as today's heroes become tomorrow's villains.
Perhaps Mexico's most famous villain is Joaquin Guzmán, aka El Chapo. If you believe everything that has been attributed to him, Chapo is responsible for many of the otherwise inexplicable eruptions of violence between 2006-2015. In Juárez in 2010 and Nuevo Laredo in 2012, the narrative explaining the unprecedented levels of violence in each case was that El Chapo was fighting other narcos for control of territories. The same bullshit myths have been used in nearly every outbreak of unprecedented levels of regional violence, like most recently in Guanajuato. In every case, the Mexican military and state police have been present in each of these areas as "armed commandos" commit thousands of murders, most of which will never be explained.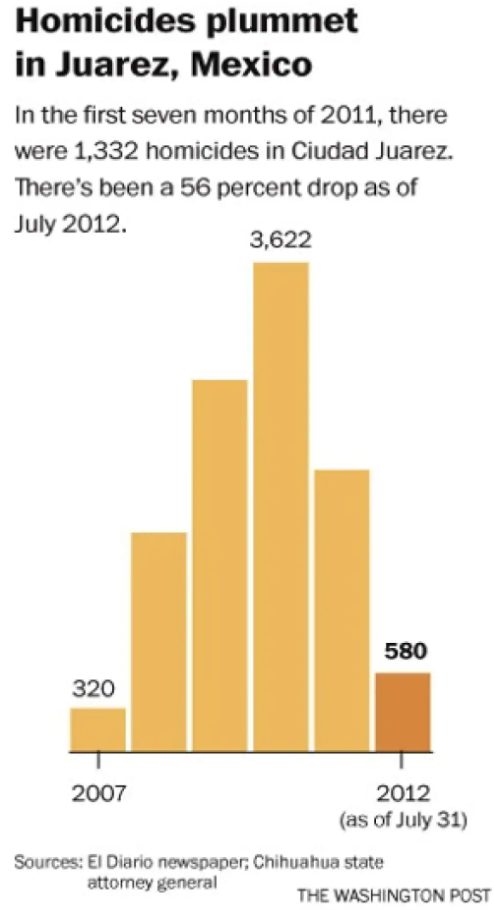 The killings happen on a scale only seen in intrastate and international armed conflicts and often exceeds the state's capacity for processing and storing corpses. The only way to understand it is as an unconventional war with exceptionally sophisticated information operations.
The formula is the same every single time: drug lord #1 decides to expand their narco empire and is opposed by drug lord #2. Hundreds of anonymous social media accounts post pictures and videos, nearly all of which are from the police and military, crafting and refining a narrative explaining thousands of murders in which justice will never happen for the individuals but which are collectively explained as a territorial dispute between criminals.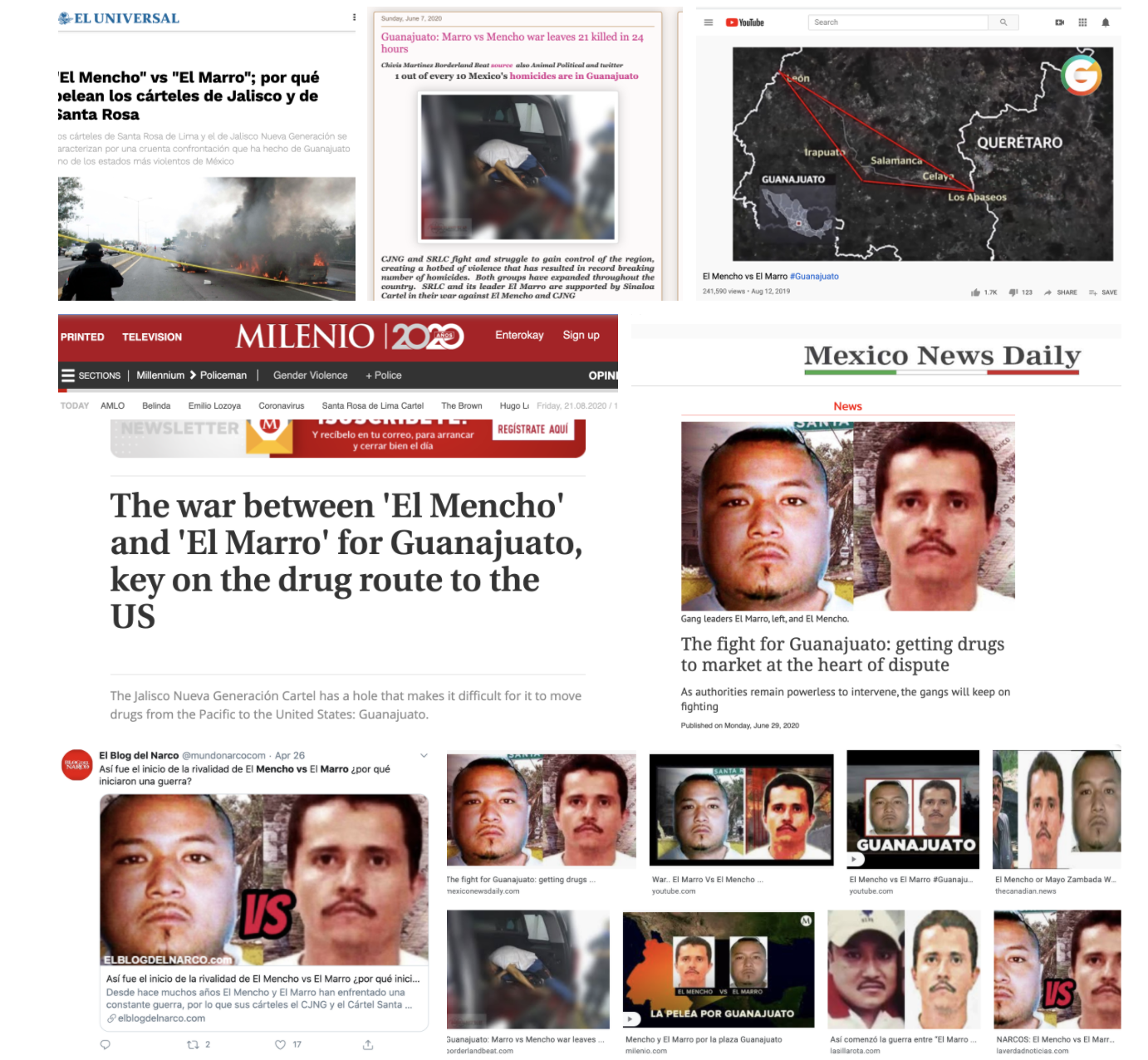 Eventually, the state captures or kills drug lord #2 and drug lord #1 continues expanding their empire. The drugs never stop being trafficked of course because the demand never goes away. There is and always will be someone who finds a way to make money supplying the demand. The violence is just la triste realidad de México.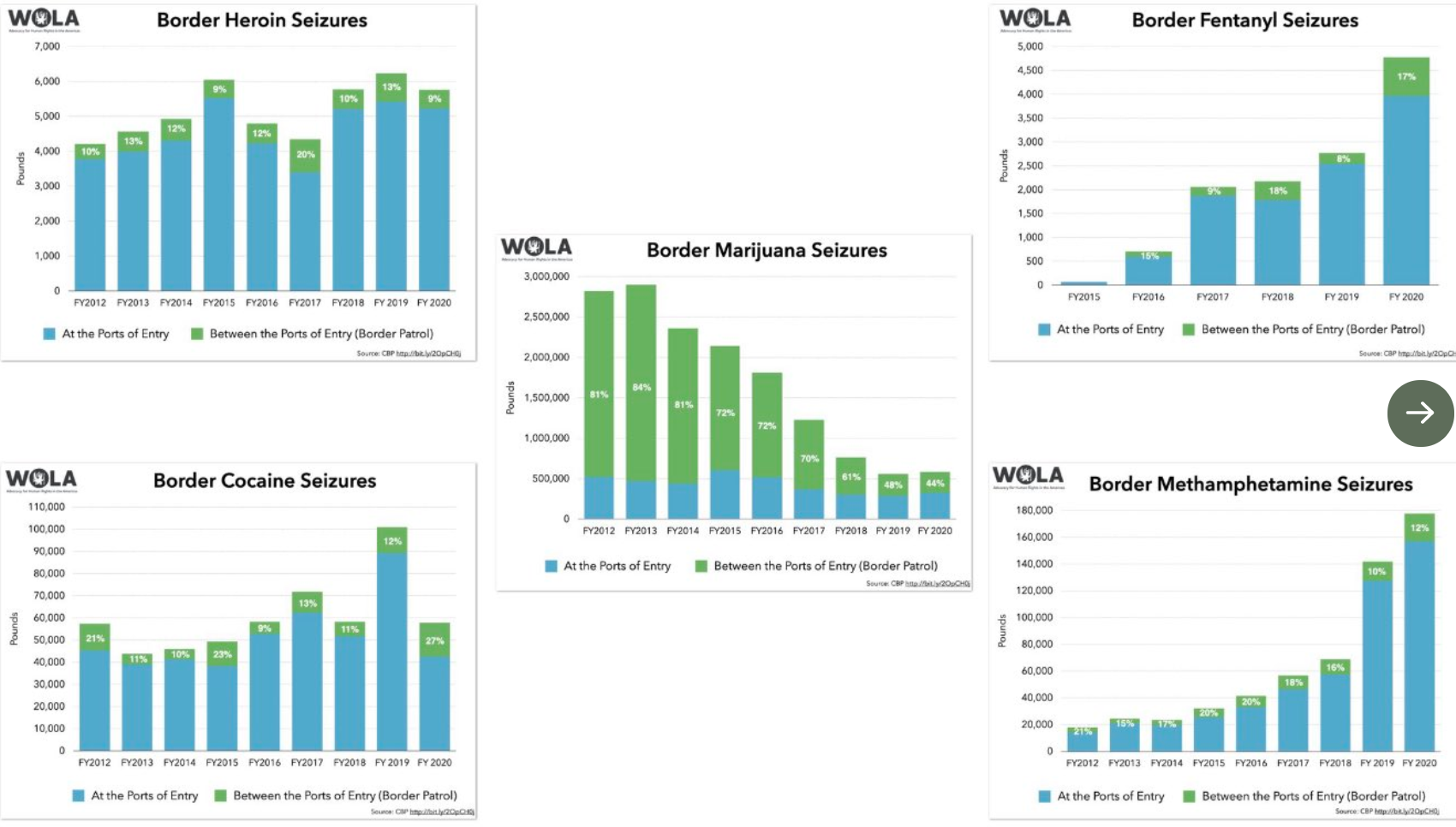 The most insidious part of the Drug War is the toxic relationships the United States cultivates with officials despite warning signs and allegations of corruption. We work with them closely and then, after they've served their purpose, the US prosecutes them for what was known all along. The US media then reports what has already been known and reported by the press in Mexico, often years earlier, and we pat ourselves on the back as the exceptional guarantors of the rule of law. It is a simulation of justice.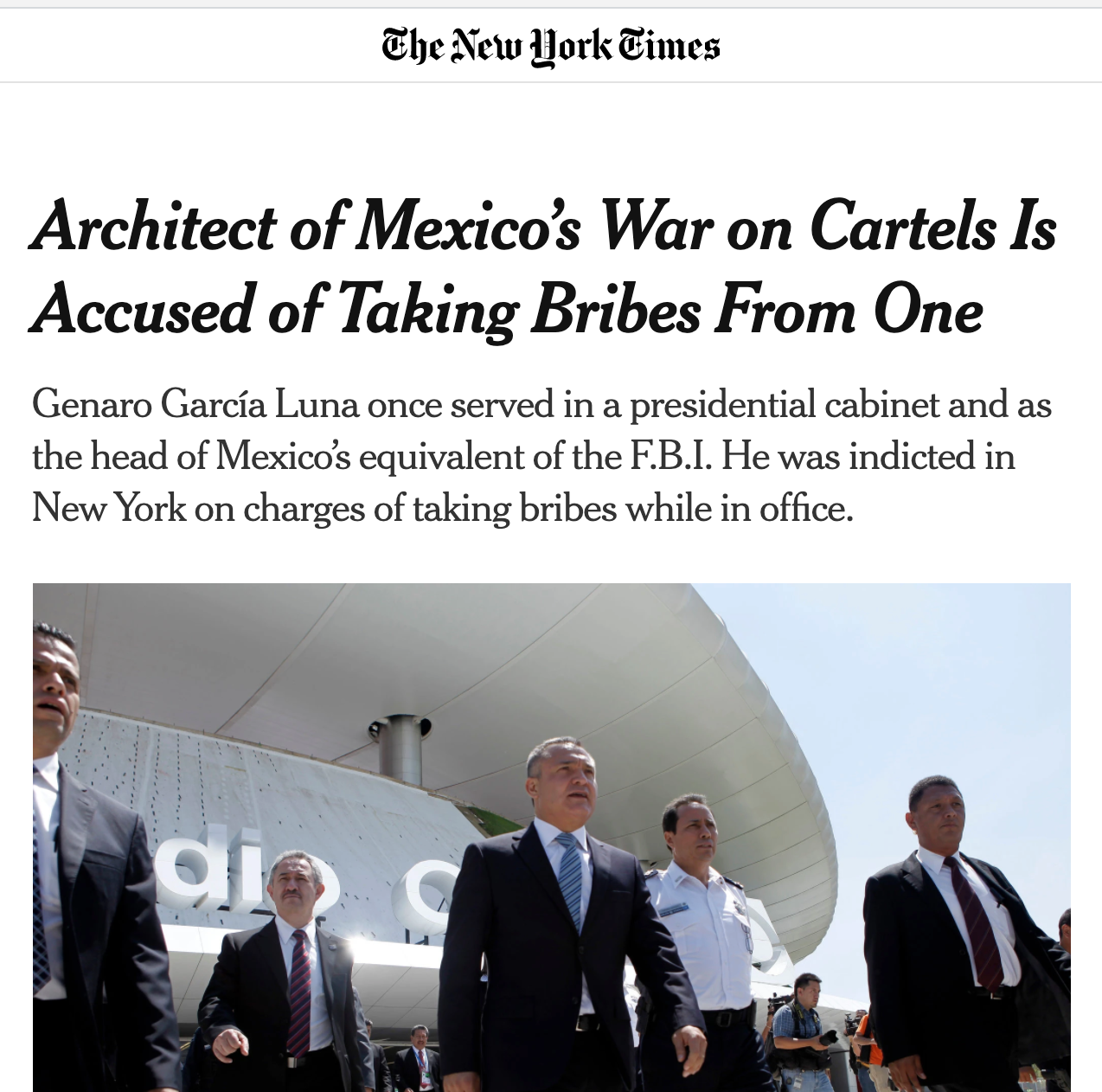 The operational art of the Drug War is that superficially, it looks like an endless cycle of powerful drug lords and corrupt officials. In fact, it's a theatrical production obscuring the truth about a war being fought for the strategic objectives of the US.
---