The USA Today published an article yesterday by way of the Louisville Courtier Journal, a newsroom from Kentucky that has published some in-depth dives into Mexican drug trafficking organizations. Most notable their exposé on Cártel de Jalisco Nueva Generación CJNG and it's assumed leader Nemesio Oseguera Cervantes aka 'El Mencho'. As outfits of this stature typically obtain, the article is filled with quotes of agents and officials from the Drug Enforcement Administration(DEA).
Overall, it appears the jury is still out on what level of impact the pandemic has had on organized crime groups scattered across the globe. From my lookout they're obvious similarities across the board but each region has faced it's own set of circumstances that have dictated the level of impact the novel coronavirus has had on organized crime groups in the region. Some are doing worse, some are doing about the same, and some are doing much better. It all just kind of depends. I would also remind folks that this isn't the first a health crises has temporarily tainted the earth. Some time reviewing what such groups have done in the past during similar situations can help to make things not seem so overwhelming and unusual. That's out of the scope of this post but sounds like a good idea for something in the future.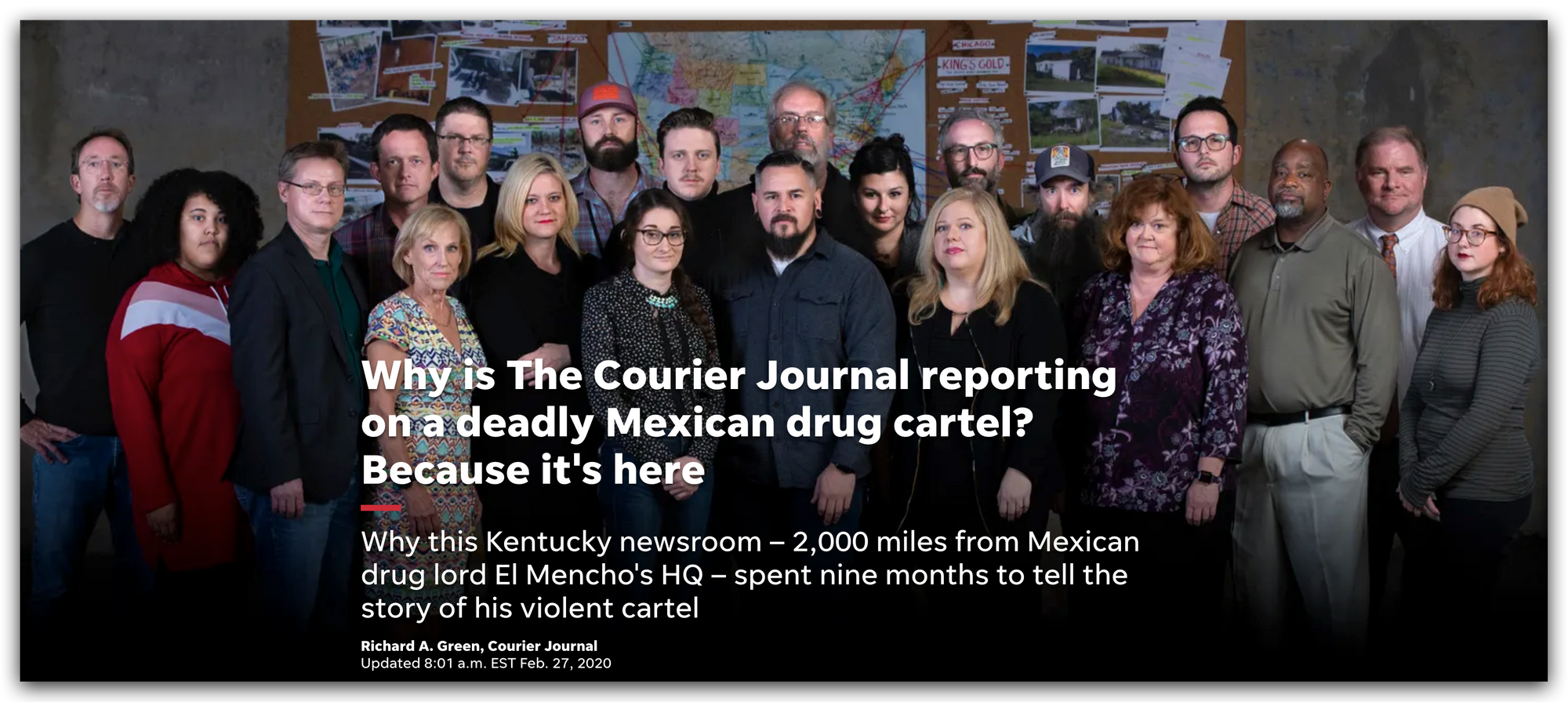 There's no need or time to spend nitpicking over every individual word and preparing a collection of responses. More so my goal here is just to lay it all out there in an easier way than the article does, that is the words of DEA agents. Quickly running through any buffoonery we happen to come across. And also for a record, so we can come back in the months going forward to observe how these statements have changed and evolved. One of my biggest gripes is that I don't feel as though journalists at the moment give enough scrutiny to what comes out of the mouth of the DEA.
"There's been stockpiling of drugs and money on both sides of the southwest border, and money-laundering activity has decreased,"
Stockpiling or shortages? No one can decide
"People, in general, aren't moving; stuff isn't moving," he said. "Cartels function best when they can kind of move undercover, move with the legitimate commerce."
Hence why immediately after the lock downs started we had a string of significant busts that appeared. What we presumed at the time were people flooding the system with a false sense of security and increased opportunity since things were in chaos. Fortunately counter-narcotics officers don't sleep.
"About half of our field divisions are reporting price increases at the retail level of meth and increases for fentanyl" across the country, said Scott, who directs agents and intelligence analysts in Tennessee, Kentucky and West Virginia. "There's less of it out there, they're gonna charge more."
Economics 101
In Los Angeles, a major hub for Mexican cartels, meth prices have doubled. At the end of last year, a trafficker could buy a pound at wholesale from a cartel associate for $900. Then prices began to rise, climbing to $1,800 to $2,000 per pound, said Bill Bodner, special agent in charge of the DEA's Los Angeles Field Division
The street-level price of fentanyl and crystal methamphetamine, called "ice," has increased in Virginia, West Virginia, Kentucky and Tennessee, said Vic Brown, executive director of Appalachia High Intensity Drug Trafficking Area task forces. State lockdowns and the recommended reduction of travel slowed drug trafficking along interstate corridors, he said.
"With methamphetamine, we're seeing prices have gone up across the state of New Mexico," said Will Glaspy, head of High Intensity Drug Trafficking Area task forces in the New Mexico region.
In the DEA New England Field Division – which includes Massachusetts, Connecticut, Vermont, Maine, Rhode Island and New Hampshire – investigators noticed slight price increases for fentanyl and cocaine at the end of May, but no increase for meth in their region, said division spokesman Timothy Desmond. The virus hasn't hampered drug sales, he said.
New Englanders freezing their asses off during a pandemic have still shown no decrease in drug sales. Well done friends! It makes me question those in warmer climates saying they're seeing significant decreases ha.
The cartels have struggled to get drugs in and money out of Australia, said Kevin Merkel, the DEA's Australia attaché. This is the most sought-after illicit drug market, where users are willing to pay a much higher price for top-quality Mexican meth than American buyers.
Have talked much about this on Twitter, the Aussie meth turf war going on at the moment between Asian DTOs competing with Mexican DTOs, both co-opting biker gangs on the ground as last mile bros.
"As businesses are having to adjust, every arm of cartels are having to adjust," Merkel said. Meth prices started to climb in Australia in May and have doubled in some areas, the drug agent said. A kilo of meth used to cost $90,000 to $130,000 but now garners up to $200,000, he said. Cocaine, harder to get during the pandemic, followed a similar spike.
"I would be very surprised if over the next three to four months, we didn't see property crimes go up," said Bodner, head of LA drug agents. "When prices go up, addicts have to pay, and they have to get the money from somewhere."
Some beg to differ... also fits well with the current conversations happening in the United States about municipal law enforcement budgets. You want to talk about a fucked budget, look no further than any drug enforcement budget.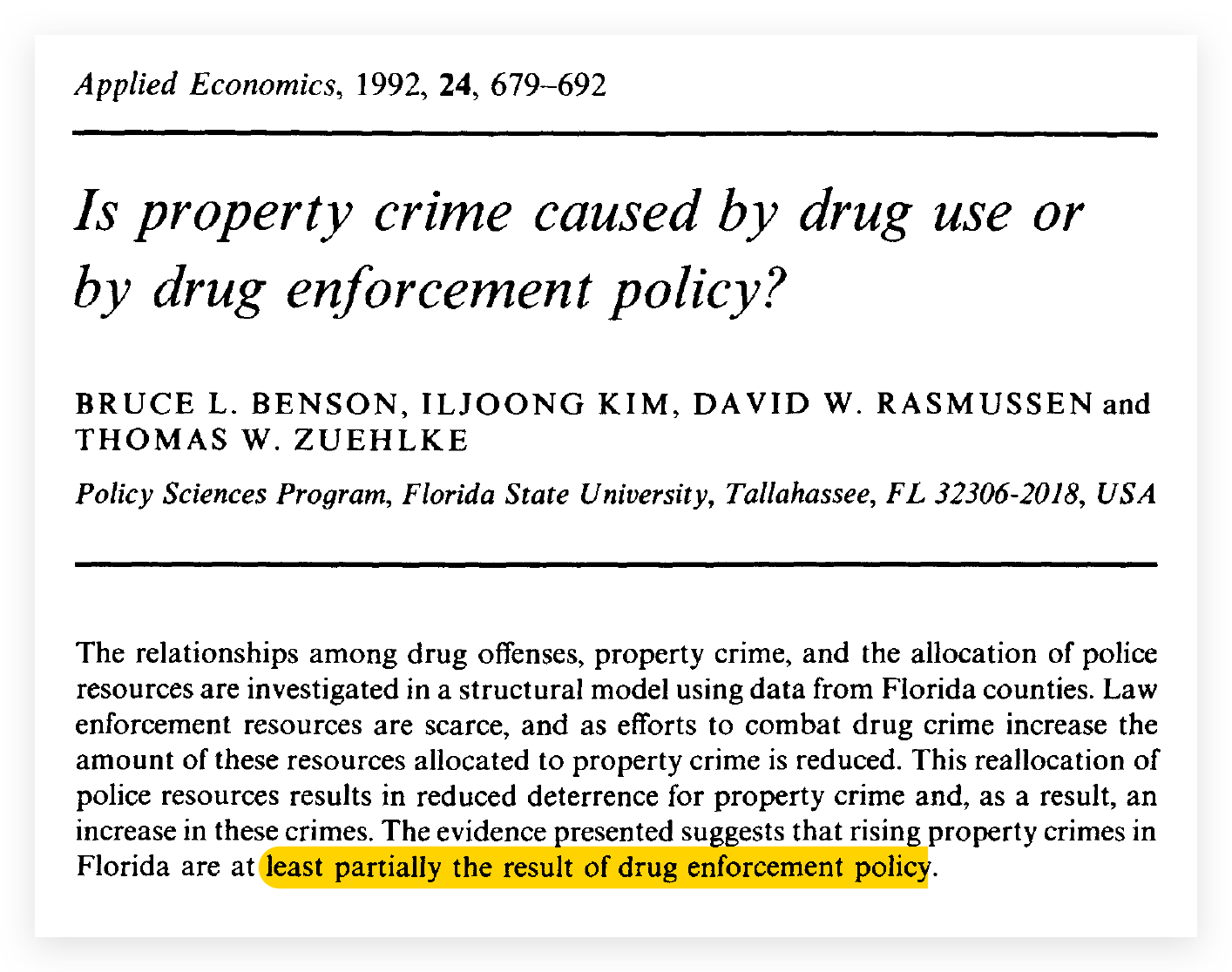 "They're having to resort to the old-fashioned way of putting money back in the trunk of a car and driving it south," Bodner said.
Why?
"Routine hand-to-hand drug deals or buys you might have done a few weeks ago are a little tougher to pull off now," Scott, the DEA agent in Louisville, said. "But the bigger investigations, the wire intercepts, the long-term complex conspiracy cases are still going on.
No one stopped visiting their drug dealers when the quarantine social distancing stuff started.
"We've got enough gear to go out and do the arrests we need to do."
"It hasn't been easy, and we've had to get a bit creative in how we safely approach our operations, but we haven't let the pandemic stop our efforts to support DEA's mission and keep our communities safe," he said.
Merkel oversees one of the divisions most affected by the virus. Several of his agents and their families were evacuated from China, Indonesia and parts of Manila. Those agents, temporarily relocated to Washington, have remained in contact with their counterparts in their host countries to coordinate investigations, search warrants and arrests.
Word.
"They're on the other side of the world still getting their job done," Merkel said. "It's impressive."
"It's far too soon to know exactly how COVID-19 is affecting the cartels," Scott said during an interview in Louisville. "We just don't have enough data."
Very curious how often the Drug Enforcement Agency is making it decisions based on data? 🙄
In Los Angeles, Bodner said, "The drug business is a pretty efficient market. They're always looking for new opportunities."
"We've seen what can happen when cartels are disrupted on a global scale," he said. "We're going to attempt to exploit that as much as we can." Merkel said agents will investigate how cartels adjusted during the pandemic to find new ways to attack them.
Have we really seen that though?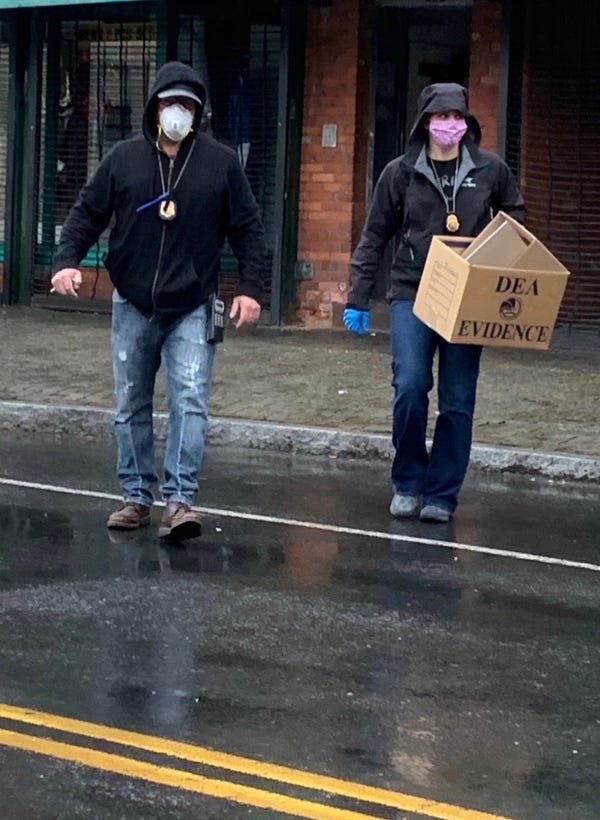 I think about the only thing that will change is that DEA agents will start wearing masks. Other than that, it'll be business as usual for both sides. While we've heard accounts of slow downs and hold ups, for the most part the system appears to still be largely intact. Any sort of supply line hamperings and precursor chemical shortages I see being sorted out over the next 60 days. Drug traffickers don't rely on much, their main reliances being the global logistics system, chemical manufacturing, and addiction. Those of which didn't and don't show much sign of significant slow downs to begin with. And after these past weekends, I don't know how much I buy into the people and stuff "aren't moving."
I am curious though the total dollar amount of drug trafficking related forfeitures they've garnered over the quarantine.
---
Much appreciation to both Beth and Karol for getting these interviews!