In the early morning hours on Wednesday (June 9, 2021), the GPS transponder onboard two shipping trailers heading northbound on Hwy. 57  was disabled shortly after passing through the limits of La Cabaña del Rey in northeastern Guanajuato close to the San Luis Potosi border. The trailers were filled with millions of rounds of ammunition from Industrias Tecnos, a manufacturer in Cuernavaca, Morelos that produces target and sporting ammo sold in the U.S. under the Aguila brand.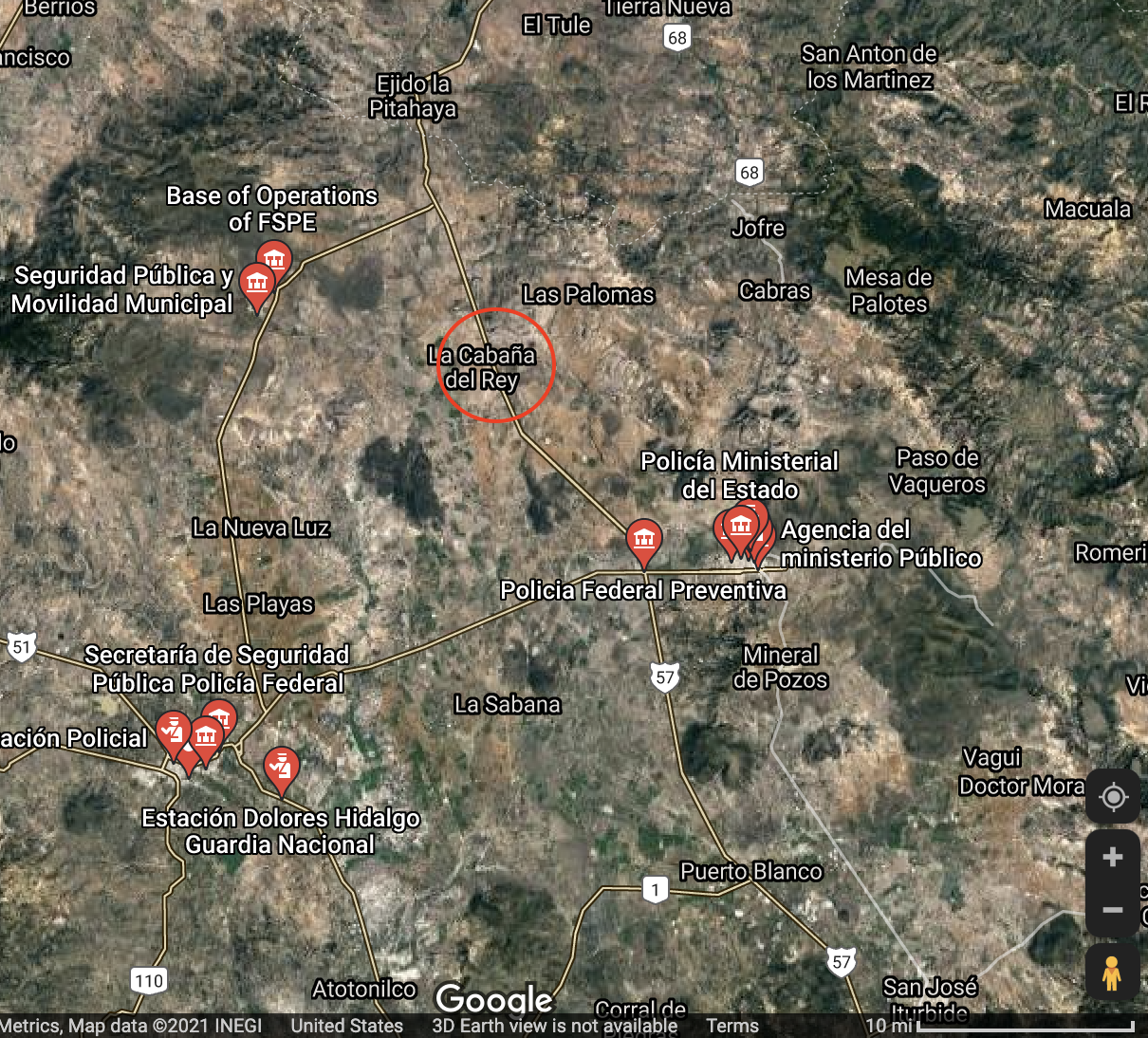 The ammunition which was en route to Texas for commercial distribution in the U.S. was reportedly hijacked by several unidentified men. The vehicles minus the cargo were later found abandoned along the highway north of where the highjacking occurred.
The hijackers made off with approximately 7 million rounds of ammunition of various calibers, including 295,000 rounds of .40 S&W, 117,000 rounds of .45 ACP, 100,000 rounds of .38 S&W Special, 87,000 rounds of 7.62x51 mm NATO, 71,000 rounds of 12-gauge shot shells, 25,000 rounds of .38 Super, 3,000 rounds of 12-gauge slugs and over 6 million rounds of assorted .22 LR loads.
Some of the early reporting about the hijacking alleged that the ammunition belonged to the Mexican Army (SEDENA), while other versions suggested the shipment was escorted by members of the National Guard (GN) at the time of the hijacking. Former president Felipe Calderón even mentioned the supposed involvement of SEDENA and the GN in a tweet, which implied official complicity in the hijacking.
SEDENA later clarified that the stolen ammo did not belong to them and that the shipment was being escorted by the Mexico State-based private security company Cusaem, and not the GN.
According to reporting, Cusaem is linked to several PRI politicos in Mexico State and received 3.3 billion pesos in contracts during former PRI President Enrique Peña Nieto's administration. It should be pointed out that before his presidential term from 2012-2018, Peña Nieto was the governor of Mexico State.
To be continued…