As someone who's constantly immersed in computer screens and technology, it really is funny sometimes watching others who aren't get that "Aha" moment of realizing how much easier and more efficient they can make our lives. One thing I've noticed almost across the board, whether public sector or private sector, is that this pandemic has forced everyone to finally modernize how they do things around the office space. I say finally because all of the tooling that these companies are adopting to adjust to the quarantine life and new normal that is social distancing, is tooling that has been around for years, in some cases decades. Many just don't have the budget, will, or expertise to make that upgrade. Even though in many cases it would significantly save them money and make their lives easier.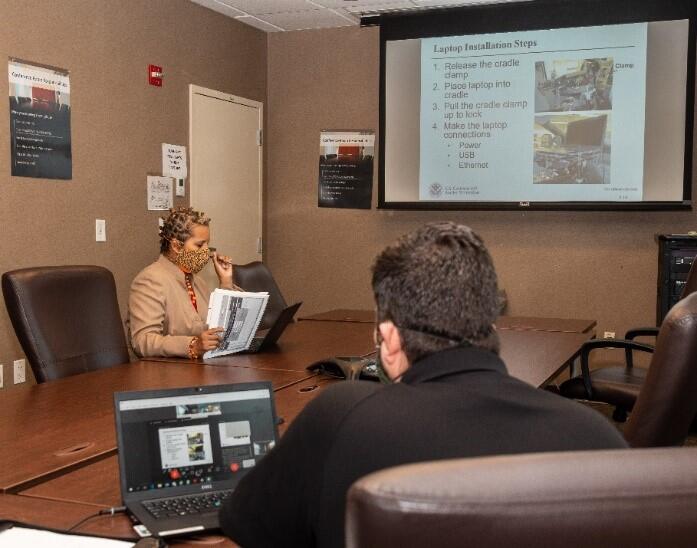 That brings us to a post out from United States Customs and Border Protection (CBP) that details how they've deployed a decentralized training model that has:
maximized existing resources, netting the agency a substantial cost savings by providing virtual training courses to the officers in the field who need it most. The former in-residence course could train a maximum of 12 students periodically, or once enough students were enrolled to dispatch a trainer to the work unit, said TLSB Branch Chief Eric Demarest. Contrast that to the present virtual training model, some courses now require only two students per course to begin instruction.
Wow! Who would have known. According to Supervisory Border Patrol Agent Guillermo Jimenez, this new normal has required them to "pushed forward exhausting an 'adapt & overcome' mentality that has kept us focused on getting needed training out to the field." Some old people man, are so skittish and scared of technology.
In addition to the new remote training plan that they have adopted. They've also deployed new mobile scanners to three ports of entry in Arizona, California and Texas. In addition to a passanger scanner, all of which is new to the field and to the CBP whatever that means. They've obviously had scanning technology in the field for a long time so I don't know what the distinction he's trying to make is. It could be a new kind of technology or a new brand of technology.
The one main obvious difference could be that these are mobile in the sense that they've converted a whole vehicle as a scanner unit that can then be set up literally anywhere on earth to perform that function.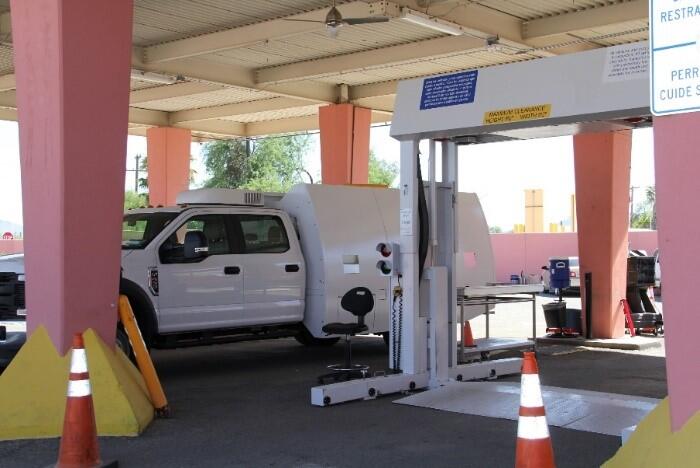 But the thing was a hit, so much so they got a bust on their final day of training, bringing in approximately 220 pounds of methamphetamine hydrochloride.
"It demonstrates both the efficacy of the equipment and its ability to get the job done from an imaging standpoint," Demarest said. "Additionally, it proves that the training model that we are rolling out, as well as adapting to deliver it during the crisis, is effective because people that had been involved in the training were now just days later getting large narcotics loads."
One distinction is that this system has a lower X-ray output meaning that it's safe for drivers and passengers to stay in their vehicles during the scanning process. Something that you're unable to do with a fixed inspection system that requires the vehicle and humans be scanned seperately.
CBP Officer Cory Nelson liked this featured saying
"The image produced by the scanner is immediate and, with training and a little practice, the operator will be able to recognize what is normal within the image and what is abnormal quickly," Nelson said. "A well rounded team can easily scan, analyze and make the decision to release or refer the vehicle in just a minute or two."
Garret Reinhart, Non-Intrusive Inspection Division (NIID) branch chief provided some technicals
"This particular system allows the car to drive through it and gives the operator a top-down image only, but that image provides a very good overview of the vehicle and the areas that officers otherwise don't have time to really look at during processing,"